AT HOME IN HUMBOLDT
WEEKLY EVENTS NEWSLETTER
It's hard to believe that it's that time of year again.. but graduation weekend is here for our HSU/Cal-Poly Humboldt & Eureka College of the Redwoods students. The streets will be buzzing and our local vacation properties are all booked out for this worthy celebration of a weekend! Luckily, there's plenty of opportunities to entertain and show your guests just how much Spirit that Humboldt County really has…

Congrats, Grads.. YOU DID IT!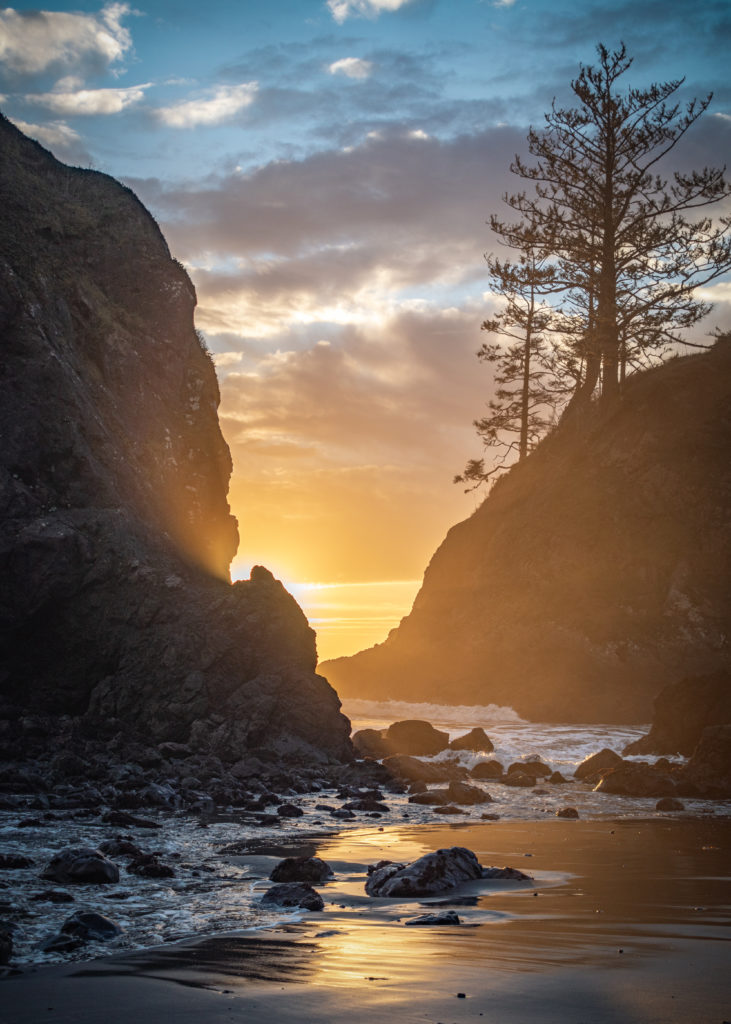 SPECIAL EVENTS THIS WEEKEND…
FRIDAY MAY 13TH
ARTS! ARCATA
4-8P, Come celebrate the ARTS all across downtown Arcata and beyond. 2nd Friday features a fantastic art market right in the center of the Arcata Plaza with galleries, stores, eateries and more featuring performing and visual arts at this special Cal-Poly commencement-infused version of Arts! Alive.

BALLERINA DAYS AT JACOBY STOREHOUSE
5P, Come on down to Jacoby Storehouse during Arts! Arcata Store wide sales, live music and of course, dancing! Get the bargains while supplies last!
SATURDAY MAY 14TH
COMMENCEMENT CEREMONIES FOR 2022 GRADS
8:30A, Congratulations to the Spring 2022 Graduates! Join us in celebrating the achievements of the first Cal Poly Humboldt graduating class! Commencement ceremonies will take place in Redwood Bowl at 8:30A, in three separate ceremonies with the final starting at 3:30P.

BIKE RODEO
10A-1P, Kids 5-12 learn basic bicycle skills and important safety tips. Plus, free helmets and raffle for a kid's bike giveaway, a bicycle skills course, a mechanic station for basic bike maintenance, helmet and bicycle fitting help, a smoothie bike and more at Newburg Park in Fortuna.

FERNDALE FARMSTAND OPENING DAY
10A-2P, Join together for the kickoff of our weekly farmstand in Ferndale! There will be Certified Organic vegetable starts and spring produce grown by Fair Curve Farm The farmstand will be open every Saturday through December! 600 Main St, Ferndale.

COLLEGE OF THE REDWOODS COMMENCEMENT
11A, A total of 341 degrees and/or certificates will be awarded to students during the ceremony in the gymnasium. (Due to the suspension of in-person graduation ceremonies during the pandemic, graduates from both 2021 and 2022 were also invited to walk in these ceremonies.) 7351 Tompkins Hill Rd at College of the Redwoods.

OLD TOWN SPRING SIDEWALK SALE
11A-4P, Browse sales all up and down the sidewalks of Historic Old Town Eureka.

GET OUT AND MOVE (HUMBOLDT CIDER COMPANY)
1P, Get Out & Move is an unofficial day to encourage you to Walk/ Run/ Bike/ or ride a horse. Utilize the McKay track and join us for a cider after at Humboldt Cider Company at 3750 Harris St. in Eureka

FREE DONUT DAY
2-3P, In honor of "Teacher Appreciation" this month, Branches Humboldt is giving away 300 donuts from The Donut Mill. The give-away starts at 2PM, right after Farmer's Market, on the Plaza in Arcata. You don't need to be a teacher or educator to get a free donut; the event is open to everyone and all are welcome!

ELK RIVER HISTORY
2-4P, Friends of Elk River will kick off a series of educational and fun events with a presentation by local historian Jerry Rohde featuring his recent research into Elk River's past. Humboldt Grange #501 (they do request making and proof)

COOKS BBQ NIGHT AT THE RACES
5:30P, Race two of the 2022 season at Redwood Acres Raceway presented by Cook's BBQ featuring the late models, Legends, bombers, mini stocks and roadrunners.
SUNDAY MAY 15TH & BEYOND….
SKATE RISING AT COOPER GULCH PARK
10A-12N, Girls learn-to-skate clinic taught by a local professional skater is to follow this community service work day at Cooper Gulch Park in Eureka.

OLD TOWN VINTAGE MARKET
10A-6P, There will be a plethora of vendor booths to enjoy including vintage, second hand, artisan made goods, and more! They are still accepting vendors. 6. This market will occur every third Sunday of the month, rain cancels…211 G Street in Eureka (outside Redwood Retro) in Opera Alley Parking Lot.

ARCATA SUNDAY ART MARKET
11A-4P, Sunday Art Market Spring Series brought to you by Arcata Main Street.

WILDFLOWER WALK & HISTORY TALK
11A-4P, Join wild flower enthusiasts, history buffs, and animal lovers on a spring outing on part of the historic Hurley Ranch, which is located on Kneeland Prairie. Guidebook authors Jerry and Gisela Rohde will lead two hikes through prairie and woodland areas that are both beautiful and historic. Hike times will be at 11:00 am and 2:00 pm. Stick around after the walk to meet Karuna's furry, feather and hooved friends

HOME BUYING SEMINAR FOR VETERANS
Tuesday 5/17
6P, Meet at Fortuna Veterans Memorial Building for everything you need to know about being a VA buyer. Jody Harper and his team at Humboldt Home Loans to answer all your real estate and lending questions.

NATURE IN STENCIL
Wednesday 5/18
1-4P, Create a stenciled nature scene on 100% dark cotton colored
fabrics in a class hosted by  Jenny Ham Sharp Butler at Shelter Cove Community Unity.

BIKE TO WORK DAY
Thursday 5/19
7A-9:30A,  Plan to ride your bike to work (or wherever!) on Eureka's Bike-to-Work Day! To kickstart your morning bicycle commute, the North Coast Co-Op will host an Energizer Station. Drop by the Eureka Co-Op to enjoy free snacks and beverages, free bike safety checks from Adventure's Edge, AND free chair massages.

SPIRIT MEDICINES SPRING ART CLASS
Saturday 5/21
11A-5P, Make sure you RSVP in advance for this special hands-on cultural experience where you get to learn to make your own Buffalo Skin Drum in this six-hour class. We listed this a week early so you have time to prepare, you won't want to miss this one! Details can be found by clicking the link in the title of this event listing.
LIVE MUSIC/ETC
It took a pandemic to make Humboldt nightlife come to a standstill, and we're happy to report that all the best local venues for live music, comedy and other special events at bars, breweries and clubs are back and happening.
Find the full list here – updated weekly!
JUST FOR KIDS
Humboldt is a great place to raise kids, and the variety and access to special events, classes and activities is just one reason why. If hiking and visiting the beach aren't enough to keep your little ones busy this week, check out the complete list of activities.
Fun stuff for kids to do found here – updated weekly!
ONGOING EVENTS
Classes, Workshops, Farmer's Markets, Craft Markets, Flea Markets and more! Our lively community events are part of what makes Humboldt so special. There's a wide variety of happenings that are recurring weekly in our area. There's always something to do.
You can definitely stay busy by checking the link here – updated weekly!
VOLUNTEER/DONATE
Our Community Organizations keep the heart of Humboldt alive and beating. The local groups actively working to keep our area thriving support our kids, our elders and our environment.
To see a list of opportunities, click here – updated weekly.
This newsletter is a free weekly offering to our Humboldt Community! We hope you love it! If you'd like to ad an event, or if you have pictures to share, or general feedback to offer, we're all ears – our email is hel[email protected] and we want to know what you think!
If you'd like to receive this newsletter in your inbox on Thursday mornings as a reminder to have an awesome weekend, please sign up here – and know that we don't do the spam thing… you'll only ever get events newsletters from us – that's it.
Stay Green, Humboldt!