Whether you're a local or just passing through for that yearly vacation- Humboldt County has an abundance of opportunities to keep your little ones busy and get exploring as a family. Check out the list below for fun daily activities and educational/support programs geared towards children and families.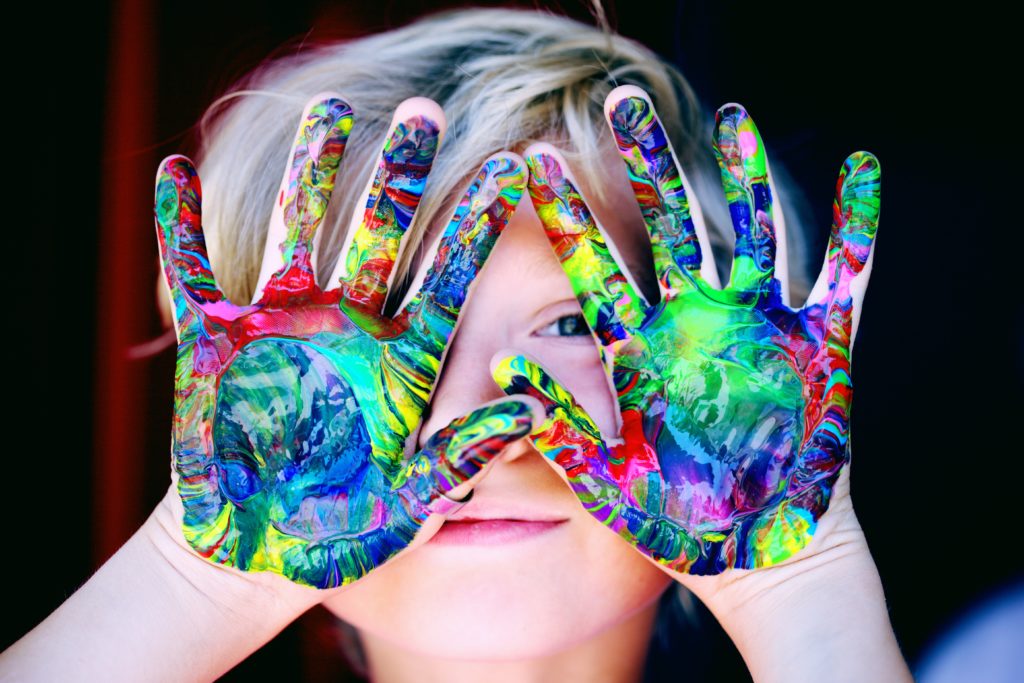 FUN THINGS FOR KIDS TO DO IN HUMBOLDT COUNTY!
ARCATA
We host a variety of Youth Programs that take place throughout the year at the Playhouse and at local schools and include theater workshops, a teen program, artists in schools program and a family fun performance series.
Bring dice and books if you have them, but it isn't a requirement. $10 per player includes supplies, snacks and adult supervision. 9 years and up, all are welcome, no previous experience required. Mondays, 3-4:30 at Septentrio Winery.
Happening 10/03-11/14 – Come be creative with your kids! Our family ceramics class gives you the opportunity to spend time with your kids while bringing your creative side to life. Moms, dads, special friends – we invite the whole family to join in the fun. Families will make a variety of pieces learning various ceramic techniques. You will make several completed pieces to take home.
At the Arcata Community Center, Multiple classes/levels offered. Through the Arcata Recreation Division, check the link for full details and to register online. New sessions posted regularly.
Offering on going classes for youth as well as children 5 & under, what you learn from training Martial Arts goes with you your whole life! At Humboldt Jiu Jitsu, we pride ourselves in having the best Martial Arts instructors on the North Coast of California. Our Kids/Youth Class Instructors are Red Cross-CPR Certified and are lifelong martial artists themselves. They know firsthand the value this kind of practice has in a young person's life. Follow this link for the full line up of classes.
Through Arcata Recreation Division – Dan Zan Ryu Jujitsu is a traditional/progressive Japanese system composed of locks and escapes, striking, judo style throws and groundwork. We take in components of other arts and practice a traditional Japanese sword style as well. The art lends itself readily to practical self defense on a basic and advanced level. Class emphasis will also be placed on physical conditioning, character development and community. No previous martial arts experience required. The Thursday class, for returning students only, focuses on Kenjitsu, Japanese for sword. It is the study of an art from the 16th century. Wooden swords (bokuto) are used to practice the kihon (fundamentals).
KIDS IN THE HIVE @ THE ARCATA FARMER'S MARKET
COME PLAY! Join *kids in the hive* at the Arcata Plaza Farmer's Market!
We will have a table & some fun animal activities for 2-7 year olds
NATURAL HISTORY MUSEUM OF CAL POLY HUMBOLDT
This local gem is open to the public at various Tuesday-Saturday 10A-5P. They also host special events like Workshops, Discovery Days, a Monthly Speaker Series, School Visits and also have a great educational store as a gift shop.
PAINTING FOR CHILDREN AT THE SANCTUARY
Mondays, 4-5:30P Beginning 9/5 – 10/31 The Painting for Children course will be a space for children to come and paint freely. They will each have their own space to paint ideally at a wall or easel on large paper. Each class they can work on one or several paintings. This class offers a place where children can freely express emotions, ideas, inspirations. They will have an opportunity to share about their work at the end of each class. My role is to hold the space for their freedom to express whatever they like in the medium of watercolor, gouache or acrylic (whatever is available). This freedom to express artistically is needed in our culture and confidence in their ability to rely on art as a form of expression and working through emotions in life is gained. Pre-registration is required.
REDWOOD RAKS WORLD DANCE STUDIO
Click the link to see the full schedule of how this local organization is "Continuing to Celebrate a World of Dance in Arcata's Creamery Building" Ongoing and drop-in classes available for adults and children.
M/W/F 3:30-5P – Far North Climbing Gym's after school program for kids ages 7-11
11A-1P Tiny Tots meets in person on Saturdays! We hope to see you there: 1761 11th in Arcata
Explore Arcata's parks and playgrounds together. Please leave your personal toys at home. We will have some items in multiples to share. Ms. Susan from the Arcata Library joins us every 2nd and 4th Tuesday for songs and stories. Day/Time: Tuesdays, 10:00A-12:00P – Playdates may be cancelled due to weather. See Arcata Play Center Facebook Page or Call 707.822.7091 for updates.
Enrollment begins 9/26/2022 for Thanksgiving Break, full-day camp 11/21-11/23 and Winter Camps weeks 1&2. Check the link for full details.
EUREKA
Ongoing program for youth ages 12 to 26 offering the tools to help them express themselves creatively in visual art, audio and video production. Meets via Zoom by appointment. Email in link, call 442-8413 or contact them on social media.
The Discovery Museum is a non-profit children's center that offers interactive exhibits and STEAM- based preschool, programs and camps. Our exhibits and programs promote open-ended exploration in the areas of science, art, culture and technology. (707)-443-9694, 612 G St, Ste 102 Eureka [email protected]
KIDS NIGHT AT THE MUSEUM – Every Friday 5:30-8:00, and includes crafts, science experiments, snack, and fun in the museum! Call Redwood Discovery Museum to secure space for your little one.
KIDS ALIVE – Drop-off event for kids age 3.5-12 years old. First Saturday of every month 5:30-8P. Call or email to pre-register
We are located in Samoa, Ca – just over the bridge from Old Town and open Weds/Fri/Sun year-round, weather permitting. Riders of all ages, 1-100, come out and ride and race BMX as a healthy fun way to "get off of the couch" and stay active. Please follow our Facebook and/or Instagram page at Redwood Empire BMX for the most current updates.
YOUTH ART CLASSES AT THE MORRIS GRAVES MUSEUM OF ART
The Morris Graves Museum of Art is the perfect place to sign your child up for art classes! With talented and inspiring art educators, and small class sizes, these classes are designed to help your child explore the arts and get specialized attention as they create works of art that expand their creativity and their artistic skills.
FALL SCHEDULE – Teacher Haley Davis, Grades 1-7th, HAC Members $95/Session, Non-Members $115/Session. All classes are 3:30-5P
Session 2: October: 13th, 14th, 20th, 21st, 27th, 28th (Thursdays and Fridays 3:30-5P)
Session 3: November: 3rd, 4th, (Thursday and Friday)- 9th, 10th, (Wednesday and Thursday to accommodate Veterans Day)-17th, 18th (Thursday and Friday)
FORTUNA/FERNDALE
BEAR RIVER FAMILY ENTERTAINMENT CENTER
A one stop shop with fun for the whole family. Enjoy activities like bowling, laser-tag, an arcade and even the option to rent it out for birthday parties and celebrations. (707)733-1880
1:30P-4P, Family skate Sunday- Hosted by Fortuna parks and recreation department.
MCKINLEYVILLE
TRINIDAD
Make time for a stop at the HSU marine laboratory where a self guided tour is available, in addition to several view and touch tanks!
9A-4:30P Mon-Fri, 12N-4P Sat-Sun.
GREATER HUMBOLDT
Da'luk Tribal Youth Program promotes healing through culturally rooted lessons, to develop social/emotional competency, and to support training and development of youth advocates on policy, systems, and environmental change.
DREAMQUEST YOUTH PARTNERSHIP (WILLOW CREEK)
This organization has an amazing line-up of classes and programs to engage and educate your youth aged children. If you have children and live in the Willow Creek area DreamQuest can be an amazing asset to your family. Please check out their website for a full list of seasonal offerings which range from gardening, cooking, crafting, self defense, homework help, sports/fitness programs and more- there is just TOO MANY to list out here one by one.
Other services include the distribution of commodities like produce boxes, firewood and a free Summer lunch program for families with children ages 0-18.
Class for ages 7-11 at 4:30 p.m. Class for ages 12-18 at 5:30 p.m. Every Tuesday.  Happening in Willow Creek. Call 530.629.3564 for more info.
Wednesdays, 9:30-11:30A – n Kids, bring your parents to the Loleta playgroup. Every Wednesday 9:30 – 11:30 a.m. Come and have fun with other kids your age! (For kids ages 0-5, older siblings are welcome)
Mateel Aikido program provides low cost training for children and adults in the Japanese martial art of Aikido. Led by Sensei Russell Wisby, 707-986-7054
Most weeks Monday and Wednesday, 4P-6P
REDWOOD EDVENTURE QUESTS
A local program where families get out into nature together and complete outdoor quests. Kids get badges for completed quests. It'll get you all over Humboldt County and might encourage a reluctant adventurer!

DID WE MISS ANYTHING?

P.S. Do you know of any good camps or children's activities that are not listed here? Feel free to email us at [email protected] with your suggestions to act on this simple opportunity that can help the other youth in our Community have a safe and fulfilling Summer. Thank you!