Hello friends and fellow givers!
Are you looking for a great community organization to give your time to? There are so many opportunities to give back to the greater Humboldt County area, whether it's putting time into the community garden or tagging along on a group adventure to keep our beaches and forests clean. Everyone can use a helping hand from time to time! Check out this list of current local programs and resources to volunteer for and donate to.
It's coastal cleanup month with the North Coast Environmental Center. Events will be happening on local shores all over the Humboldt Coast. Click the link for the full list of events happening this month!
STEWARDSHIP WORK DAYS WITH THE TRINIDAD COASTAL LAND TRUST
9:30A-12:30P – Join Trinidad Coastal Land Trust in caring for the coast. Email [email protected] or call (707) 677-2501 to sign up.
9/25 Coastal clean Up along Scenic Drive
10/1 Little River – invasive plant removal
11/5 Houda Point – native plant restoration with Samara Restoration
12/3 Saunders Pasture – invasive Scotch broom and English ivy removal
COAST GUARD PLAZA BEAUTIFICATION
9-10:30A – September is Volunteer Month in Eureka! Join us every Saturday in September to beautify Eureka and celebrate our volunteers! On Saturday, Help us pick up litter and refresh the planters with new flowers! All supplies are provided and all ages are welcome. Check out our other volunteer events on September 10, 17, and 24. Attend all 4 events and get entered to win a $250 Piersons Gift Card & $25 Carter House Gift Card!
ARCATA RECREATION DIVISION
The Arcata Play Center is looking for part-time volunteers or interns that would like to gain experience working with families and young children. Assistance needed M/T/W 9:30A-12:30P
BAYSIDE PARK/FARM DROP-IN VOLUNTEER WORKDAYS
Thursdays 9/22, 10/6 – Get a taste of a farmer's work growing vegetables, herbs and flowers. Come prepared for sunshine, cold, wet and working in the dirt. Bring a water bottle, snacks, closed toe shoes, long pants, sleeves and a sun hat.(707) 822-8184
BIG BROTHERS, BIG SISTERS OF THE NORTH COAST
Big Brothers Big Sisters agencies across the United States have been bringing a little magic into the everyday lives of children by matching them with adult volunteers in fun and rewarding relationships since 1904. Big Brothers Big Sisters of the North Coast has served over 5000 children since it was founded in 1969 by a juvenile probation officer and other community service leaders. Big Brothers Big Sisters of the North Coast programs are staffed by professional Enrollment/Match Support Specialists who provide support, supervision, and referrals to other community resources.
BOYS AND GIRLS CLUB OF THE REDWOODS
The Boys & Girls Clubs of the Redwoods is a youth development program for children ages 6 to 18. All of our sites offer a safe place for our members to learn, play and develop citizenship and leadership skills. We have over 1500 members and we typically serve over 155 members daily.
'CLEAN THE SIDEWALK' WORKDAY
Clean the Sidewalk Days take place the first Sunday of every month. If you have questions or have trouble finding the group on clean up day, please call or text 707-601-4247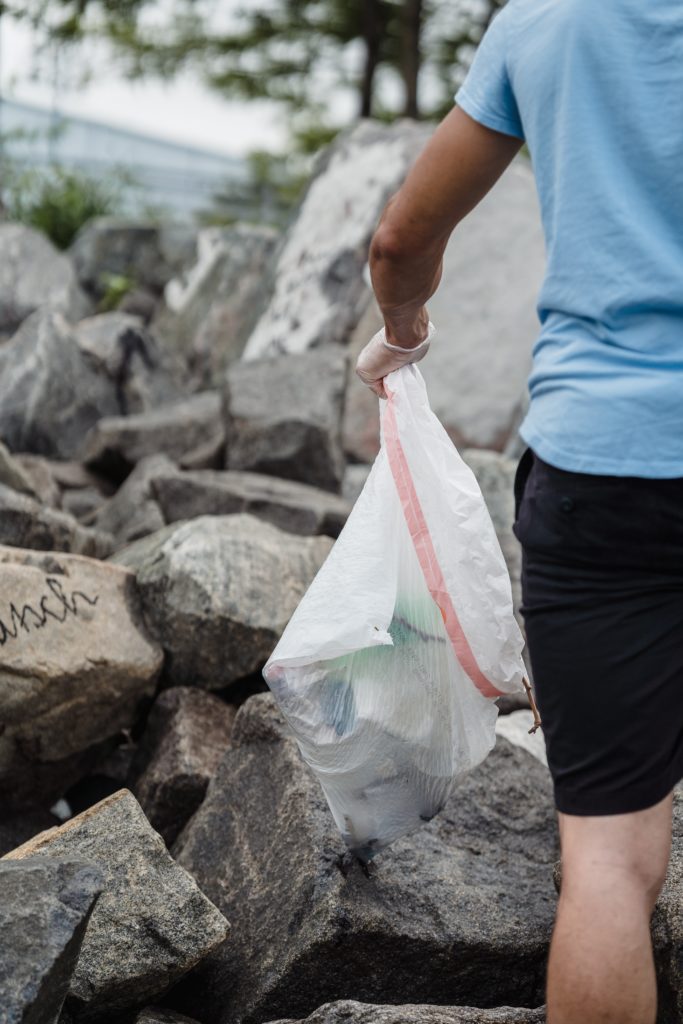 FERNDALE VOLUNTEER FIRE DEPT.
Founded in 1897, the Ferndale Volunteer Fire Department is responsible for the preservation and protection of life and property for the City of Ferndale, and the surrounding rural area. In addition to providing fire and medical services, they host a number of drives and community outreach days. Follow the link to grab an application and give back in a BIG WAY!
707-786-9909 (non-emergency line)
FOOD FOR PEOPLE
Help fight hunger and improve nutrition in the community. Visit the website to be invited to a Zoom orientation. Orientations are Mondays 3:30-4:30 and Thursdays 3-4P
FOOD NOT BOMBS ARCATA Come and help cook for the community, every Sunday at 1P. Meet to serve at 3:50P… food and volunteer support always needed! 707-815-2445 for more information.
FRIENDS OF THE ARCATA MARSH (FOAM)
FOAM relies on enthusiastic volunteers to staff the interpretive center and provide tours and talks at the Marsh. +18 or older to volunteer. 707-826-2359, [email protected]
Become a volunteer at Hospice of Humboldt. For more information about becoming a volunteer or about services provided by Hospice of Humboldt, call (707)267-9813 or visit hospiceofhumboldt.org.
HUMBOLDT BAY AND WILDLIFE REFUGE
Help restore habitat by removing invasive, non-native plants and maintaining native plant areas. Wear long pants, long sleeves and closed-toe shoes. Bring drinking water. Tools, gloves and snack provided. (707) 733-5406 Second Saturday of the month 9A-12N.
HUMBOLDT COASTAL NATURE CENTER
Join Friends of the Dunes on the First Friday of the month (for Summer) 5-7P and the Second Saturday of the month 10A-1P for a dune restoration workday.
HUMBOLDT TRAILS COUNCIL
Follow the link to apply to be a Volunteer Trail Steward! There are currently twelve local project locations with with many different workdays to choose from.
KINETIC SCULPTURE LAB "COOL-STUFF" FUNDRAISER
The Kinetic Sculpture Race is an infamous Humboldt County tradition, and with things being a little more quiet than usual – they need funding! Support this hilarious long standing community event by making a donation and getting "cool stuff' as a reward. Follow the link to the GO FUND ME for your contributions now.
KEET-TV seeks a diverse group of individuals to join its Community Advisory Board. Meetings are held quarterly on Zoom. Go to KEET.org to find the link at the bottom of the page.
MATEEL COMMUNITY CENTER
The Mateel Community Center in Redway provides a number of services, events and activities for the public. Your support is essential keeping this Humboldt tradition alive. Follow link to donate.
POTAWOT COMMUNITY FOOD GARDEN
For information on volunteer opportunities in the Potawot Community Food Garden call (707) 825-5000
REDWOOD REGION AUDOBON SOCIETY
Redwood Region Audubon Society advocates for the protection of birds and wildlife by supporting local conservation efforts to protect wildlife and their habitat. Follow the link in the bio for the volunteer and donate form!
The Sanctuary exists to creatively connect people with resources, experiences, ideas, and each other. Located in downtown Arcata, CA. Contact them for volunteer opportunities.
SEAGOAT FARM GARDEN VOLUNTEER OPPORTUNITIES
Help with animal care, weeding, watering, planting and occasional harvest help on Saturday mornings. Volunteers get free produce. Stop by Wednesdays and Fridays 10A-5P, and Saturdays 9A-1P. 530-205-5882
TRASH BASH
Show your community some love and offer a donation to support the City of Eureka and PacOut Green Team for the bi-monthly Trash Bash! For more information on the various locations where the volunteer work days take place, or how to donate, follow the link or call 707-441-4206
TRINIDAD COASTAL LAND TRUST STEWARDSHIP WORKDAYS
Please see the link in the title to see the ongoing schedule for Stewardship Workdays. Want more info? Email [email protected] to sign up and receive more details
TRINIDAD COASTAL LAND TRUST
Trained leaders are needed to assist with public guided walks and special tours at coastal properties in the Trinidad Area. Walks typically have a focused theme.
TRINIDAD STATE BEACH VOLUNTEER RESTORATION WORKDAYS
The North Coast Redwoods District of California State Parks invites the public to join the Natural Resource volunteers and Park staff for a habitat restoration event focused on invasive species removal in the beautiful Sitka spruce forest. Please meet at the corner of Anderson Lane and Stagecoach Road in Trinidad. Look for volunteer event signs. For more information, please contact Katrina Henderson, [email protected] or (707) 677-3109.


Thank you for being the change!!