Hello friends and fellow givers!
Are you looking for a great community organization to give your time to? There are so many opportunities to give back to the greater Humboldt County area, whether it's putting time into the community garden or tagging along on a group adventure to keep our beaches and forests clean. Everyone can use a helping hand from time to time! Check out this list of current local programs and resources to volunteer for and donate to.
ARCATA
The Arcata Play Center is looking for part-time volunteers or interns that would like to gain experience working with families and young children. Assistance needed M/T/W 9:30A-12:30P
BAYSIDE PARK/FARM DROP-IN VOLUNTEER WORKDAYS
The Bayside Park Farm is a 3-acre vegetable and fruit farm located in the City of Arcata's Bayside Park. The Farm is dedicated to cultivating connections between our community and sustainable agriculture. Volunteer opportunities happen here throughout the growing season.
This clean-up day happens on the first Sunday of every month from 9-11A. Email the link in the title for information on which neighborhood it's happening in.
Come and help cook for the community, every Sunday at 1P. Meet to serve at 3:50P… food and volunteer support always needed! 707-815-2445 for more information.
FRIENDS OF THE ARCATA MARSH (FOAM)
FOAM relies on enthusiastic volunteers to staff the interpretive center and provide tours and talks at the Marsh. +18 or older to volunteer. 707-826-2359, [email protected]
HUMBOLDT COASTAL NATURE CENTER
Join Friends of the Dunes on the First Friday of the month (for Summer) 5-7P and the Second Saturday of the month 10A-1P for a dune restoration workday.
For information on volunteer opportunities in the Potawot Community Food Garden call (707) 825-5000
The Sanctuary exists to creatively connect people with resources, experiences, ideas, and each other. Located in downtown Arcata, CA. Contact them for volunteer opportunities.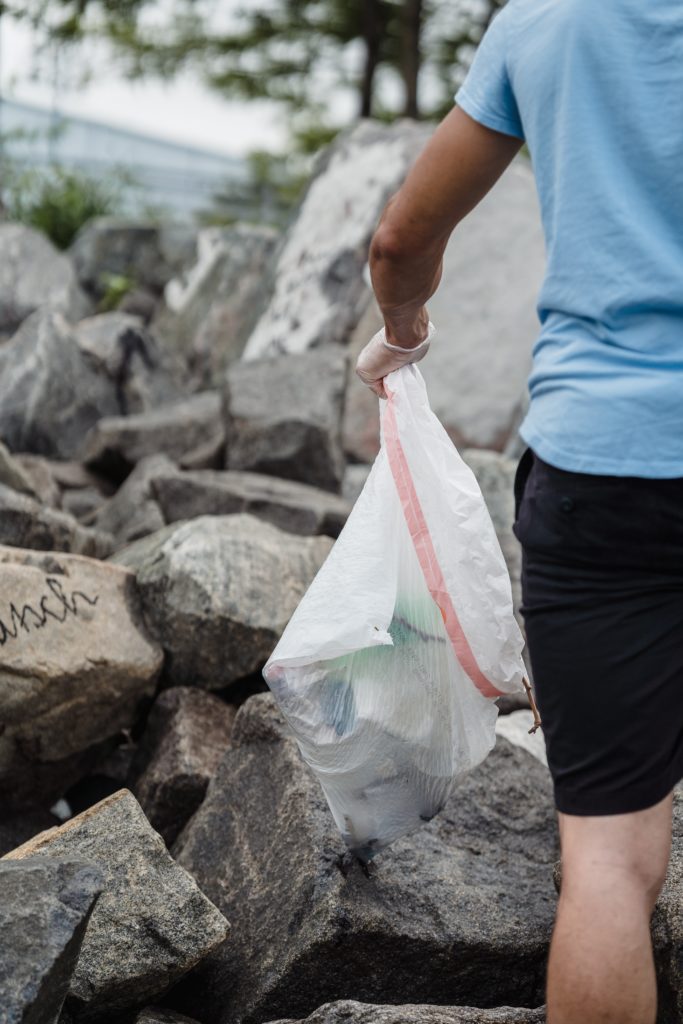 EUREKA
BOYS AND GIRLS CLUB OF THE REDWOODS CLUBHOUSE GARDEN
The clubhouse in Eureka has a large, new garden, and they are always looking for volunteers. Work with children teaching garden-based workshops, or help out by pulling weeds, tending plants, pick up a day watering, build benches, raised beds, etc. Contact 707-834-8965 to volunteer.
COMMUNITY ACCESS PROJECT FOR EUREKA
Through a continued assessment of needs, C.A.P.E. works with partnering agencies to provide new opportunities and unique quality of life programming that directly meets the needs of the populations served by its partnering agencies. C.A.P.E. provides programs such as Winter Holiday Gift Program, Halloween Costume Drive and Giveaway, Nature Quest, Shop with a Cop, Music and Arts as well as a Summer Series.
OLD TOWN EUREKA BEAUTIFICATION
First Saturdays, 11:30A-1P Do you have a green thumb? Come join us for a day of native gardening along 2nd St in our Historic Old Town Eureka! Meet us at the Eureka Visitor Center on the corner of 2nd and F St. This lovely part of Eureka is lined with planters and you can help us keep them beautiful! We will be working the first Saturday of every month ongoing. We will provide all supplies to get the job done. This is a family friendly event, kids must have a parent/guardian present. For any questions please call Jim Thomas at 707-441-4080.
Empower Eureka is a program designed for community members who desire to improve and enrich the quality of life in Eureka. Residents are matched with meaningful volunteer experiences that create positive change in practical ways. Empower Eureka gives you eight volunteer opportunities to take direct action to address the causes that matter the most to you, in the manner best suited to what you can do. Some of us have a little extra time on our hands and are able to show up and volunteer. Others may have opinions that can improve our city but can only spare an hour or two to attend a council, commission or board meeting. For others a simple monetary or supply donation is how we can give back. We all want to help make our city the best it can be and feel good about our contribution. The season for volunteering is now…influence Eureka's future and volunteer with Empower Eureka in a way that works best for YOU!
KEET-TV seeks a diverse group of individuals to join its Community Advisory Board. Meetings are held quarterly on Zoom. Go to KEET.org to find the link at the bottom of the page.
9A-1P SEQUOIA PARK IVY LEAGUE IS BACK FOR ANOTHER PULL! The progress continues March 19 – Featuring Ukulele Music, April 29 and May 13, 2023. Meet at T and Glatt Streets.
In 2022, The City of Eureka designated September as "Volunteer Month" for the community. Click the link to see the summary of 2022 events, and look out for updates on the 2023 events.
FERNDALE/FORTUNA
Founded in 1897, the Ferndale Volunteer Fire Department is responsible for the preservation and protection of life and property for the City of Ferndale, and the surrounding rural area. In addition to providing fire and medical services, they host a number of drives and community outreach days. Follow the link to grab an application and give back in a BIG WAY!
707-786-9909 (non-emergency line)
FOREST RESTORATION WORKDAYS AT RHONER PARK
Help restore the Rohner Park forest by removing invasive plants such as English Ivy and French Broom. Meet at Fireman's Pavilion at 9 am. Tools and gloves available but you are encouraged to bring your own. Sponsored by the North Coast Chapter of the Native Plant Society and the Fortuna Parks and Recreation Department. Contact Steve at [email protected] High winds or heavy rain cancels. Light snack provided. Happens the 3rd Saturday of every month 9-11A.
MCKINLEYVILLE
SEAGOAT FARM GARDEN VOLUNTEER OPPORTUNITIES
Help with animal care, weeding, watering, planting and occasional harvest help on Saturday mornings. Volunteers get free produce. Stop by Wednesdays and Fridays 10A-5P, and Saturdays 9A-1P. 530-205-5882
SOUTHERN HUMBOLDT
The Mateel Community Center in Redway provides a number of services, events and activities for the public. Your support is essential keeping this Humboldt tradition alive. Follow link to donate.
TRINIDAD
SEAWOOD CAPE PRESERVE COMMUNITY STEWARDSHIP DAYS
Please join us as stewards of beautiful Seawood Cape Preserve. On the fourth Sunday of each month, we will meet from 10 am – 1 pm to remove invasive plant species. Please wear work clothes (long sleeves, pants, hats, and sturdy shoes) and bring water. Please register at: https://Seawood-Cape-Preserve_Community-Stewardship-Days.eventbrite.com For questions, please email [email protected] or call 707-633-9132. Ongoing through 11/26/23.
THE TRINIDAD COASTAL LAND TRUST
The Trinidad Coastal Land Trust has a ton of ways to help their organization with the work they do helping to protect our coast. Work with Seabirds, become a docent at the lighthouse, work with native plants, teach/guide walks, or become an ambassador of the organization. Click through to see the many ways you can support this amazing local organization.
TRINIDAD STATE BEACH VOLUNTEER RESTORATION WORKDAYS
The North Coast Redwoods District of California State Parks invites the public to join the Natural Resource volunteers and Park staff for a habitat restoration event focused on invasive species removal in the beautiful Sitka spruce forest. Please meet at the corner of Anderson Lane and Stagecoach Road in Trinidad. Look for volunteer event signs. For more information, please contact Katrina Henderson, [email protected] or (707) 677-3109.
GREATER HUMBOLDT COUNTY
BIG BROTHERS, BIG SISTERS OF THE NORTH COAST
Big Brothers Big Sisters agencies across the United States have been bringing a little magic into the everyday lives of children by matching them with adult volunteers in fun and rewarding relationships since 1904. Big Brothers Big Sisters of the North Coast has served over 5000 children since it was founded in 1969 by a juvenile probation officer and other community service leaders. Big Brothers Big Sisters of the North Coast programs are staffed by professional Enrollment/Match Support Specialists who provide support, supervision, and referrals to other community resources.
BOYS AND GIRLS CLUB OF THE REDWOODS
The Boys & Girls Clubs of the Redwoods is a youth development program for children ages 6 to 18. All of our sites offer a safe place for our members to learn, play and develop citizenship and leadership skills. We have over 1500 members and we typically serve over 155 members daily.
Clean the Sidewalk Days take place the first Sunday of every month. If you have questions or have trouble finding the group on clean up day, please call or text 707-601-4247
Coastal cleanup month with the North Coast Environmental Center happens in September. Events happen on local shores all over the Humboldt Coast. Click the link for the full list of events and updated information!
Help fight hunger and improve nutrition in the community. Visit the website to be invited to a Zoom orientation. Orientations are Mondays 3:30-4:30 and Thursdays 3-4P
Become a volunteer at Hospice of Humboldt. For more information about becoming a volunteer or about services provided by Hospice of Humboldt, call (707)267-9813 or visit hospiceofhumboldt.org.
HUMBOLDT BAY AND WILDLIFE REFUGE
Help restore habitat by removing invasive, non-native plants and maintaining native plant areas. Wear long pants, long sleeves and closed-toe shoes. Bring drinking water. Tools, gloves and snack provided. (707) 733-5406 Second Saturday of the month 9A-12N.
Follow the link to apply to be a Volunteer Trail Steward! There are currently twelve local project locations with with many different workdays to choose from.
Queer Humboldt is an anti-racist, anti-settler-colonialist* online resource center, serving queer individuals and groups in Humboldt County and the surrounding tribal lands through community education, affordable mental health services, micro grants, networking and more.
*being anti-settler-colonialist is being against genocidal systems that seek to destroy indigenous people/cultures in order to replace them. Learn more here
REDWOOD REGION AUDUBON SOCIETY
Redwood Region Audubon Society advocates for the protection of birds and wildlife by supporting local conservation efforts to protect wildlife and their habitat. Follow the link in the bio for the volunteer and donate form!
Show your community some love and offer a donation to support the City of Eureka and PacOut Green Team for the bi-monthly Trash Bash! For more information on the various locations where the volunteer work days take place, or how to donate, follow the link or call 707-441-4206
Thank you for being the change!!