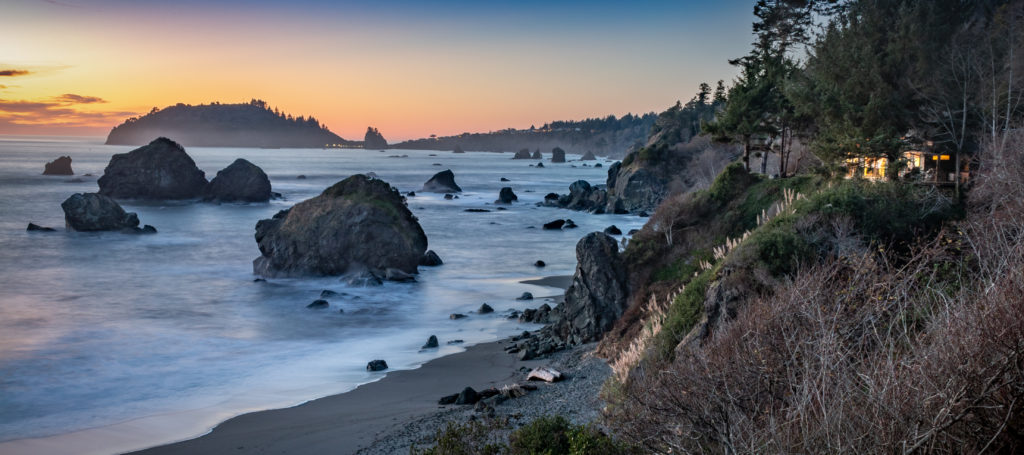 Trinidad is a much loved small town getaway, and is the last stop on your way out of Humboldt County to the North. Westhaven is a residential community just south of Trinidad tucked into the woods between the ocean and the rocky hills immediately to the east. The populations are respectively 324(2019) and 1,205 (2010).
Trinidad is a true coastal town, surrounded on two sides by a bay and the Pacific Ocean. The stunning scenery features an iconic Pacific Northwest coastline with rocky, forested shores meeting the water with drama. There are multiple beach access points, hikes/trails and opportunities to take in the beauty.
The small town of Trinidad has a few shops, eateries, an elementary school and market. There is camping and accommodations nearby and one of California's most gorgeous State Parks just miles to the north.
Properties in Trinidad range from undeveloped wooded acreage to luxury homes with ocean views. It's a true vacation getaway, while retaining a rural, small-town feel for it's residents.
VISITING TRINIDAD:
Humboldt County Visitor's Bureau
Trip Advisor 15 best things to do in Trinidad
Trinidad Tourism and Lodging Association
MOVING TO TRINIDAD:
Ongoing Events/Classes and Workshops in the area
HOMES FOR SALE IN TRINIDAD: