The North Coast is full of vibrant weekly classes, events and activities hosted by talented local educators, artists and business owners. From Stock Car Racing to Art Markets, explore the resources below and find something new to do.
If you're looking for live music, comedy, theater and other similar events, check out the live music page – which DOES feature SOME ongoing events.
If you're looking specifically for Kid's Events and Classes, check this page here.
At Home In Humboldt is currently working on adding more ongoing events and especially classes to this list! So, if you know of a local class or happening that isn't on our list, please email us at [email protected] and stay tuned for more updates to this page weekly.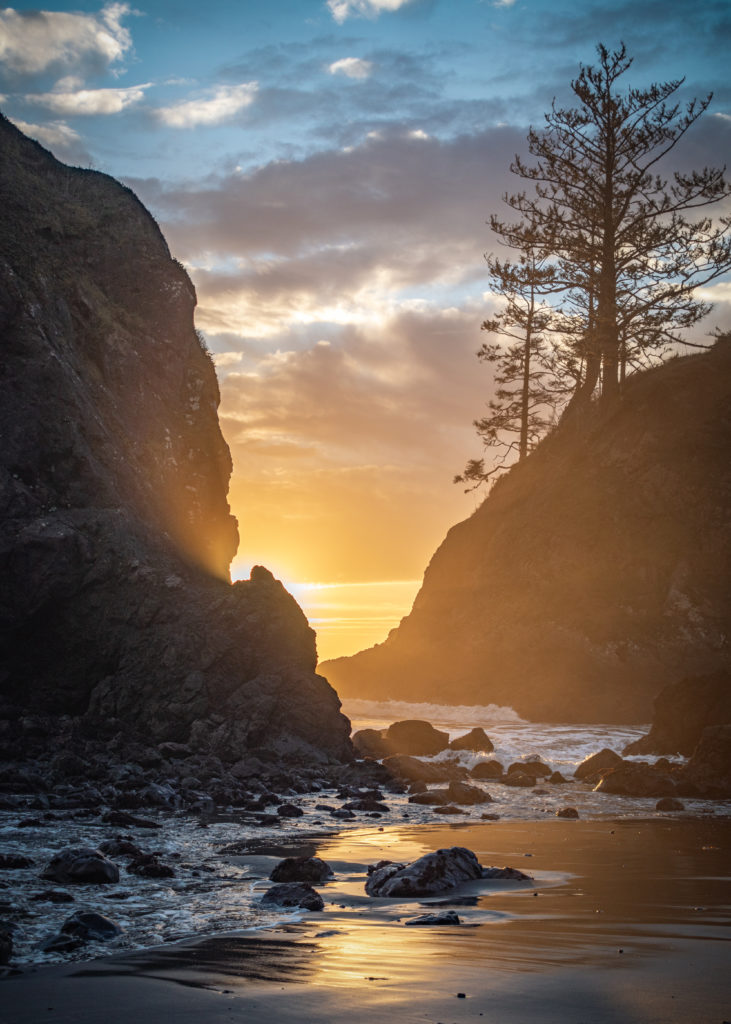 ARCATA
Saturdays on the Plaza – enjoy a local offering of fresh produce, flowers and plant starts, artisan goods and a food court.
Summer Market Hours: 9A-2P April-December
Winter Market hours: 10A-2P January-March
ARCATA PLAZA SUMMER CONCERT SERIES
Sundays, 2-4 through 9/11/2022 – Arcata Main Street proudly presents a Summer Concert Series to bring music to our Arcata Plaza lawn weekly for ten weeks. Featuring all-local talent, this is a fun free afternoon event for the whole family to enjoy in #downtownarcata while we #shoparcata. Aug 7 – Sept 4 will also feature the Sunday Art Market on 8th Street! Get band line-up on our website.
Ongoing meditation sessions open to the public. Click the link for the schedule.
Through Arcata Recreation Division, many offerings include Volleyball, Table Tennis, Pickleball, Basketball, Badminton and Drumming. Check the link for full details.
Games ongoing in Summer. Find full details on the Crab's baseball season in the link above.
The First Sunday of every month, 9A-4P – NEW LOCATION, Arcata Community Center. $2, under 13 free. 707-822-7091
Join Friends of the Dunes for a guided walk at the Lanphere Dunes- a Unit of the Humboldt Bay National Wildlife Refuge. Meet at Pacific Union School in Arcata! First Saturday of every month form 10A-1P.
We are open Wednesdays and Fridays and Sundays weather permitting. Please follow our Facebook and/or Instagram page at Redwood Empire BMX for the most current updates!
Classes in Arcata
ART NIGHT AT THE SANCTUARY Third and First Thursday of every month. 4-7P Create with others freely or work on a guided project. Bring your own supplies or use what's around to collage, paint, draw, make an art book, etc. 822-0898
Also, check out their website for tons of info about ongoing classes/workshops which require pre-registration: 9/2-10/28, Fridays – Course for Creativity 9/5-10/31, Mondays – Painting For Children
CPR & FIRST AID CERTIFICATIONS
Reasonably priced variety of classes to prepare you for medical or emergency situations and receive your certification. Hosted by the Arcata Volunteer Fire Dept. Various classes and availability. Follow link for classes happening now. [email protected] for scheduling and registration.
5:30-6:45P, An open-level dance class exploring some of the many Latin dance styles inspired by the teachers Brazilian roots.
Redwood Raks Collective in Arcata, $15 drop-in price.
Monthly Sound Healing: First Thursday, 6-7:30P- Acupuncture and Sound Healing at Arcata Healing Arts Center $30 Third Thursday, 6-7:30P- Sound Immersion at Sacred Geometrix Living Center $20 Call Jen Madrone for more information, 707-499-4441
MONTHLY COMMUNITY REST AND ECO-GRIEF CIRCLE
In this intimate, heart-centered monthly circle, we will gather in community to honor, open to, and move through our collective pain for the world in these times, understanding our grief as evidence of planetary interconnection and a radical pathway for transformation. Drawing on the Work that Reconnects and the wisdom of many other teachers for our times, each circle will interweave meditation, gentle breath work, restorative yoga, poetry/readings, and the opportunity to share and connect with one another, all within a safe, trauma-conscious container. This community offering invites us to embody rest and slowness, to ground and balance the nervous system, to nourish and open our hearts, and to create mutually held space to be vulnerable together. All bodies are welcome, no yoga experience is required. First Saturdays, ongoing through 12/3/22
3-5 p.m. $15-30 sliding-scale donation 12 spots per circle, please register ahead of time – no drop-ins
Shooting range, offering skill building classes in conjunction with local groups, shops, etc.
REDWOOD RAKS WORLD DANCE STUDIO
Click the link to see the full schedule of how this local organization is "Continuing to Celebrate a World of Dance in Arcata's Creamery Building" Ongoing and drop-in classes available for adults and children.
SUNNY BRAE MUSIC SCHOOL
Piano, Guitar, Ukelele and Vocals offered in short & sweet classes for all ages!
Call teacher Katie at 707-601-2434, to schedule a lesson today.
The best of all possible worlds coming together at the Humboldt UU Fellowship. For 4 weeks, we will be hosting two parallel activities for folks interested in the healing and creative arts. Come for an outdoor, gentle yoga practice for adults. A sweet, Nature-infused experience designed to reset your nervous system and replenish you deeply. At the same time, in our CARE building, we will be offering another Magic Monday session for our artists aged 5-12. Sign your young creative up ahead of time by going to the link provided. Donations welcome. No one turned away for lack of funds. Mondays through 10/4/22,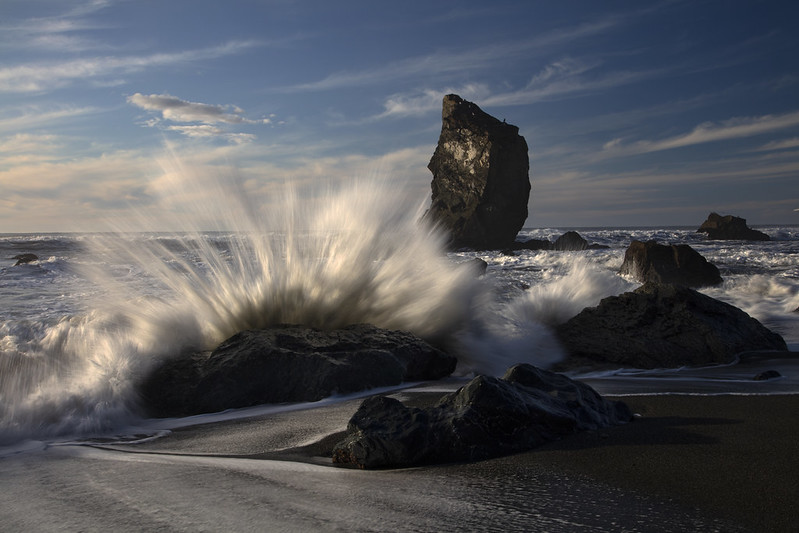 EUREKA
6-9P First Saturdays in Old Town Eureka – Art, Music, Community
5-7 P Every Wednesday. Come to play chess and meet others that enjoy playing. All levels welcome. At the Arcata Community Center.
12-1:15P – Historic Old Town Tours ongoing through September 3
EUREKA CRITICAL MASS WITH BIKE PARTY HUMBOLDT
9/2/2022 and 10/7/2022 – We are a cluster of open-air vehicles, moving together through downtown and neighborhood streets with the sound of cheers and bells rather than motors. We are there to inspire local transportation alternatives. We're staying somewhat orderly — but making our presence known! Having fun!
EUREKA FRIDAY NIGHT ART MARKET
5:30-8:30 Every Friday in Old Town through September 30th!
Local makers, farmer's market, food vendors, music, local businesses open late and more!
Take a ride on Humboldt's historic rails with a scenic trip along the bay across the Eureka Slough on Timber Heritage Association's crew car rail speeder! Fun for the whole family! Halvorsen Park on Saturdays from 10A-4P
$8 / $7 Senior (62+) / $8 Adults (18-62) / $4 Children (2-17) / Free Children (0-2)
FOOD FOR PEOPLE'S FREE PRODUCE MARKET – EUREKA 9/29, 10/27 11A-1P Drive-thru event. For more information, go to www.foodforpeople.org or call (707) 445-3166. At the Bayshore Mall.
FORT HUMBOLDT STATE HISTORIC PARK
Saturdays 9/17 and 9/24 at 1P. Join interpreter William on an hour-long ADA-accessible walking tour of the 19th century military outpost, focusing on its history, Euro-American colonists and Indigenous people. Rain cancels. Check North Coast Redwoods Facebook page for updates. 707-445-6567
HENDERSON CENTER FARMER'S MARKET
Thursdays, 10A-1P Ongoing through 10/27 – Freshest local produce, meat, fish, cheese, eggs, bread, flowers and more. Plus music and hot food vendors.
MOOSE LODGE (FAMILY FRIENDLY FUN IN EUREKA)
ONGOING:
Tuesdays, BINGO at 6P
Tuesdays, Cribbage Club at 6:15P
Questions or want to learn how to play? Call Peggy or Rick Shea 707-444-3161
9/7-10/2 – Annabella in July
10/19-11/13 – Into the Breeches
1/11-2/5/23 – Blues in the Night
3/1-3/26 – The Cherry Orchard
4/19-5/14 – Murder on the Links
6/7-7/2 – Eleanor
7/19-8/13 – Pippin
Tuesdays, 10A-1P through 10/31/22 Fresh local produce, eggs, bread, specialty sourdough donuts and more. Plus music and hot food vendors. Market match for CalFresh EBT customers. (707) 441-9999
A summer block party with vintage, second hand, artisan vendors and more. (707) 601-9667. Third Sunday of every month, 10 a.m.-6 p.m. Continues through Oct. 16
An LGBTQ+ Professionals Networking Mixer held the last Wednesday of every month from 4-6:30P, providing an open and welcoming environment for all people of the LGBTQ+ community as well as friends, allies, and business professionals who value diversity and inclusivity. Enjoy a relaxed atmosphere with great food, drinks, and an opportunity to make new business connections and friends.
At the Adorni Center, Drop-in, indoor. Check the link for the full schedule.
Full court pickup basketball at the Adorni Center. Plus, open gym shoot around basketball daily. Visit website link for the full basketball schedule for September.
Every 4th Sunday, the Synapsis Performance Collective will be hosting a monthly dance party to benefit an arts and culture initiative in the region.  $10-20 (or more), sliding scale. Proceeds for our first event will go to Centro Del Pueblo Kids dance for free! At Synapsis, Eureka.
Ongoing various races, Saturdays 9/10, 9/23 and Sunday 9/24. Click the link to see the schedule!
Classes in Eureka
Art Club is a place for people to create in community every first Wednesday from 6:30-8:30 pm. Each time, you can come for the conversation and bring your own project to work on -OR- you can partake in a special art project where you'll be provided with the materials and basic instruction.visit stainedghost.com to sign up/learn about future Art Clubs.
EUREKA DRUM BRIGADE AT SYNAPSIS
Free drum classes and practice with Jesse Johnathon at Synapsis! We meet every Wednesday 7-8:30P at 1675 Union Street, Eureka. Drums provided! Note: Time and day of meeting changes seasonally, check the link (FB page) for current meeting times.
FITNESS CLASSES AT THE ADORNI CENTER
Everything from yoga, to line dancing. Check the link for the schedule.
Discover a simpler and more efficient way and discover your hidden inner strength. Wed-Sat until 01/30, with various class times to choose from. Advanced registration required, Eureka. (18+) 707-362-4621
10-11A EnerChi is comprised of easy-to-learn, modified tai chi forms aimed at improving well-being. Low-impact movements are practiced in a slow, flowing sequence to progress strength, balance and focus. Chair support is offered to facilitate standing stability and seated exercise options. Starts Sept. 23. Fridays through Dec. 31st Adorni Recreation Center 1011 Waterfront Drive Eureka
SYNAPSIS DANCE & PERFORMANCE SCHOOL (EUREKA)
All classes take place at Synapsis Nova – 212 G Street, Suite 102, Eureka
Click HERE for the weekly/monthly class schedule.
Enter through the double doors and go down the hall and to the right!
Please contact them with any questions or to schedule your event or private studio time: Leslie Castellano 707-616-3104
Fitness-focused with yoga undertones, WARRIOR Rhythm increases strength, flexibility and balance through movement and musical motivation. At the Adorni Center, Wednesdays, 12:15-1 through 12/31/22
Held Tuesdays and Thursdays 5:30-6:30P at the Historic Eagle House in their bright and beautiful yoga room that overlooks Humboldt Bay.
This class offers a slower style Zumba experience. Latin rhythms and easy-to-follow moves to create a one-of-a kind fitness program. Routines feature interval training sessions with fast and slow rhythms to tone and sculpt your body while burning fat. Tuesdays and Thursdays 9-10A at the Adorni Center.
FERNDALE
Classes in Ferndale
MUSIC AND ART LESSONS AT THE OLD STEEPLE
Located in the Victorian Village of Ferndale, California, The Old Steeple resides in the 115+ year-old former Methodist church alongside Ferndale Music Company. This gorgeous example of turn-of-the-century Victorian architecture sits next to the town cemetery at 246 Berding Street. The facility features gorgeous stained glass windows, ADA accessibility, 225 seats and professional sound. Contact Ferndale Music Company at 707-786-7030
FORTUNA
Stroll Downtown Fortuna on the First Friday of May, June, July, August and September from 6 – 9 pm. Enjoy Local Artists and Musicians along with evening specials, food, and refreshments. All of this, and more, brought to you by The Downtown Merchants
FOOD FOR PEOPLE'S FREE PRODUCE MARKET – FORTUNA
9/22, 10/12 – 11:30-12:30 Drive-thru & walk-up. Walk-ups enter from David Way. For more information, go to www.foodforpeople.org or call (707) 445-3166. 2331 Rohnerville Road, Fortuna
Tuesdays, 3-6P through 10/25 at 10th and Main Street
Grab your friends and get FUNKY in Fortuna the Last Saturday of every month! This is and 18+ event, and the cover fee of $5.50 includes your skate rental. Meet at Rohner Park anytime between 6:30-9:30P.
Open every weekend 11A-dark. Rentals and paint available on site, open to parties and groups with pre-registration. Follow the link or call (707) 498-3835 for information.
MCKINLEYVILLE
MONTHLY FLEA MARKET
First Saturday of every month, 8A-4P
Local arts, products and goods at Grace Good Shepherd Church, 1450 Hiller Rd in Mckinleyville.
Check their website's calendar for other classes and offerings.
The Fieldbrook Winery is open every Sunday, 12N-5P, featuring wine tastings, beer on tap, and appetizers/salads from the winery kitchen garden. Drop-ins welcome, but online reservations are required for wood-fired pizza.
MCKINLEYVILLE COMMUNITY CHOIR REHEARSAL
The McKinleyville Community Choir is a non-profit organization that gives free seasonal concerts to the public, directed by Jon Reisdorf. The choir originated in the early 2000's in McKinleyville. However, members hail from Trinidad to Eureka and beyond. If you like to sing, please join us. Reading music or any prior experience is not necessary. You just need to carry a tune to join our "music family." Sheet music and CD's are available for practice. Besides singing, we welcome members who play a variety of instruments. Accompany the singers with a guitar, sax, violin, drums or any other instrument. Also, try your hand at being a soloist. The choir could use volunteers willing to help with photography, graphics or writing skills. Rehearsals are every Thursday evening from 6:30 to 8:30 at the Lutheran Church of Arcata at 151 E. 16 th Street, close to the college campus. To join or volunteer contact Clare at: [email protected] or call 831-419-3247.
Thursdays, 3P through 10/27 – Farm fresh produce, music and hot food vendors. Trained, ADA certified, service animals only. Market match for CalFresh EBT customers. (707) 441-9999
10-11:30A, Join in for a nourishing meal and a strong village of local mothers. $15 includes breakfast. Every Thursday at 1639 Central Ave, Suite B, Mckinleyville.
RSVP 707-633-3143
Classes in McKinleyville
Cultivate peace through breath, movement, and meditation. Move through an invigorating sequence to raise energy with your community. $5-$15 suggested donation! Every Friday, 6-7:15P at Abbey of the Redwoods in McKinleyville.
Traditional southern style Chinese Martial Art. Beginers welcome. Ages 16 and up. Tuesdays and Thursdays, 5:30-6:30

MELLOW VINYASA FLOW
Join in-person at Abbey of the Redwoods for a rejuvenating, mellow flow. Based on vinyasa, this practice will guide you to connect and gently move your body, before settling into a restorative, heart-opening finish. $5-$15 suggested donation! Tuesdays, 6-7:15P. 1450 Hiller Road, McKinleyville. 262-666-1894
MINDFUL COMMUNICATION – Tuesdays 9/5-9/26.Are you tired of being misunderstood? What would it be like to articulate what you want in a way that it can be heard? Or to listen for what matters during times of conflict? This 4 weeks series will serve as a lab to practice Mindfulness andthe principles of Nonviolent Communication to support having more authentic and connecting conversations. Offered on a sliding scale donation of $250 -$200
FOUNDATION OF MINDFULNESS – Thursdays 9/8-9/29
If you have been curious about meditation and how it can bring more embodiment, presence and a sense of connection in your life, this mindfulness class is for you! No previous experience is necessary, all levels are welcome! Offered on a sliding scale donation of $250 -$200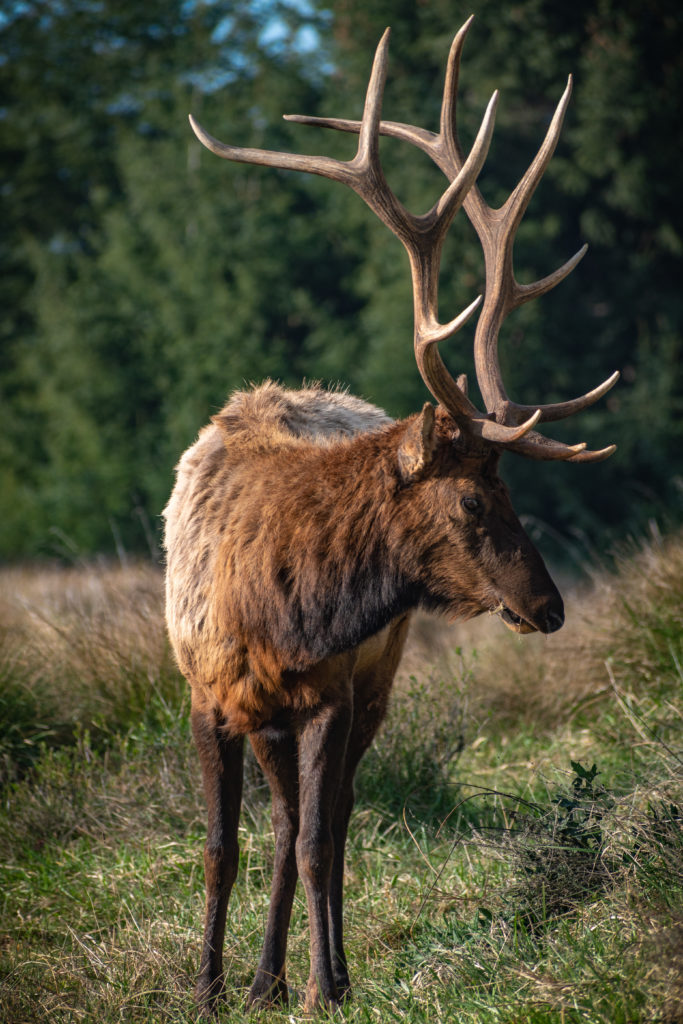 SOUTHERN HUMBOLDT
11A-3P, The Season begins May 6th and will be happening every Friday through September. The Garberville Farmers' Market offers farm fresh fruits and vegetables, crafts, meat, oysters, and more! Find hot foods for lunch as you shop. Come by this fun, family friendly event at Garberville Town Square.
GUIDED WALK AT FOUNDERS GROVE (AVENUE OF THE GIANTS)
11A-12N, Every Saturday! – Meet Nature Guide Griff at Founders Grove in Humboldt Redwoods State Park. The trail is less than a half-mile long and is ADA accessible. There will be frequent stops to discuss the awesomeness that is the redwoods, the history of the land, and the wildlife who call it home. 17119 Avenue of Giants in Weott. 707-946-2409
Mondays, 2-6P through October 31st. Fresh produce, herbs and teas, eggs, plants and more. Market match for CalFresh EBT customers.
Tuesdays, 11-3 through 10/25/22 at Mario's Marina Bar
3-4:30 P – Ongoing at Gyppo Ale Mill Sundays
2-4P Join us for Tea & Tarot in the Heart Full Hive's Garden Gallery each Sunday afternoon – weather permitting. Bring a cup for tea and something to share (wisdom, talent, an open heart , food, ….).Come down and let your intuition select the cards your spirit is yearning to hear from, then read what the cards mean and reflect on their meaning while sipping tea and meeting new people and connecting with friends.
TRAILHEAD HOSTS AT BLACK SAND BEACH
8A-5P Trailhead Hosts welcome and engage the public on busy summer weekends, available to answer questions, provide maps, talk beach safety, and share information about the King Range/Lost Coast
Classes in So Hum
Mateel Aikido program provides low cost training for children and adults in the Japanese martial art of Aikido. Led by Sensei Russell Wisby, 707-986-7054
TRINIDAD
​Trinidad Art Nights for 2022 are on the last Saturday of the month from April to September. The entire town of Trinidad hosts art events with live music, so come join the fun! At these events we celebrate the month's featured artists along with music and snacks.
11A-3P – Next to Murphy's Market (Exit 728 off CA-101) Featuring wonderful works of art and crafts from local artisans, live music by a variety of Humboldt's finest musicians and delicious barbecue.
11A-3P, Make the Trinidad Flea-Art your destination the first Saturday of every month to support local vendors and crafters presenting their wares in beautiful Trinidad. (707) 834-8720
WILLOW CREEK
6-9P – Game nights, ongoing 9/2, 10/14, 11/11, 12/9
WILLOW CREEK FARMERS MARKET
4-7P every Thursday 6/2-8/25
GREATER HUMBOLDT COUNTY
AUDUBON GUIDED BIRDING TOUR
Saturdays 8:30A-11A, Join Redwood Region Audubon Society for a free guided field trip at the Arcata Marsh. Meet at Klopp Lake in Arcata, text if you plan to attend. 707-499-1247
Every Sunday from in the Heart of Blue Lake 8/21 – 9/25th 1P -5P Artisan Vendors, Farmers Market, Live Music, Food, Libations
11A-3P – Ongoing event happening all Fall! Bring your apples, containers and some friends. First come first serve. Donations accepted for use of our gear and labor.
HIKE AND BIKE DAY AT PRARIE CREEK
First Saturday of every month, sunrise to sundown! Redwood National and State Parks – Prairie Creek Redwoods in Orick
Classes in Greater Humboldt
Dandelion Herbal Center offers classes and field trips for herb students ranging from the beginner interested primarily in basic herbal crafting techniques to advanced students seeking to enhance their careers in complementary medicine. We welcome students to our beautiful classroom and teaching gardens in Kneeland, CA in northern Humboldt County as well as for adventures across the region.