The North Coast is full of vibrant weekly classes, events and activities hosted by talented local educators, artists and business owners. From Stock Car Racing to Art Markets, explore the resources below and find something new to do.
If you're looking for live music, comedy, theater and other similar events, check out the live music page – which DOES feature SOME ongoing events.
If you're looking specifically for Kid's Events and Classes, check this page here.
At Home In Humboldt is currently working on adding more ongoing events and especially classes to this list! So, if you know of a local class or happening that isn't on our list, please email us at [email protected] and stay tuned for more updates to this page weekly.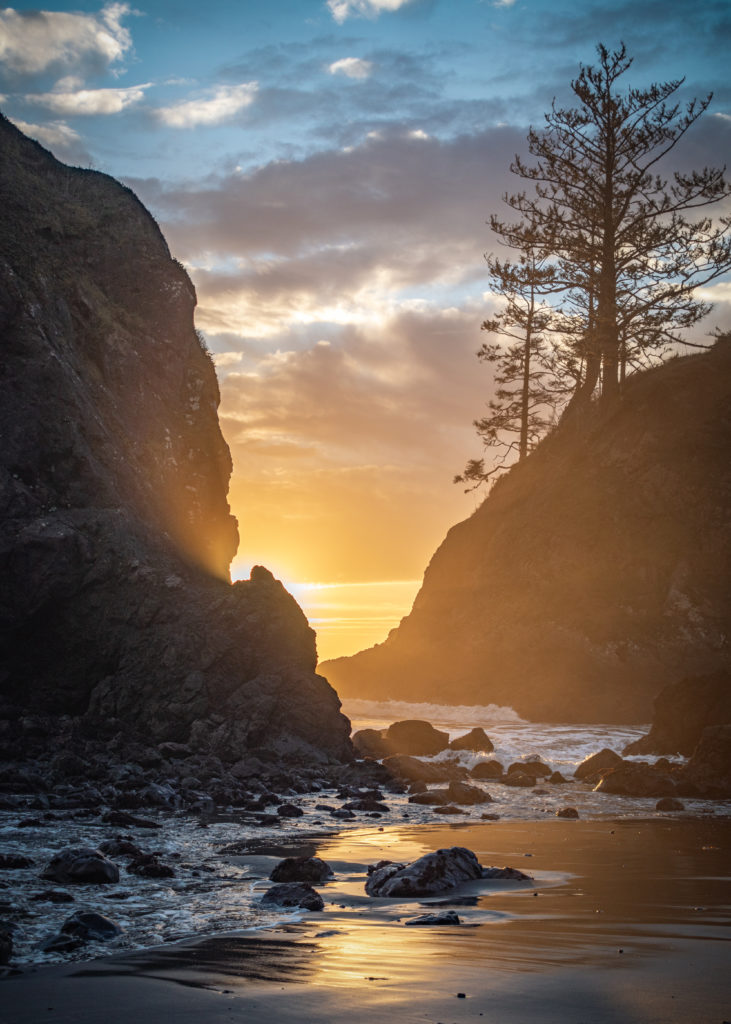 ARCATA
Local grassroots climate action group holds its general meeting in person at the Larson Park gazebo in Arcata. Bring your own chair. Work with us to fight climate change! Fourth Thursday of every month, 6 -7:30P at Larson Park in Arcata.
Knit, crochet, chat and relax with others who like to do the same. Share information and encouragement on your projects with others in this friendly group. Free. All knitters and crocheters welcome, including newbies. This group meets in the conference room attached to the library. Yarn (noun) 1. a fiber, as cotton, rayon, wool, polyester, etc., spun into continuous strands for weaving, knitting, crochet, lace-making and other fabric arts. 2. a story, especially a lengthy, elaborate tale told skillfully and with flair. Meetings are Fridays 2:30-4P.
Saturdays on the Plaza – enjoy a local offering of fresh produce, flowers and plant starts, artisan goods and a food court. Summer Market Hours: 9A-2P April-December. Winter Market hours: 10A-2P January-March
ARCATA MARSH AND WILDLIFE SANCTUARY CENTER
The Arcata Marsh and Wildlife Sanctuary is home to the City of Arcata's innovative wastewater treatment facility. The sanctuary is 307 acres, including freshwater marshes, salt marsh, tidal sloughs, grassy uplands, mudflats, brackish marsh, approximately 5 miles of walking and biking paths and an Interpretive Center. By integrating conventional wastewater treatment with the natural processes of constructed wetlands, Arcata has succeeded in turning wastewater into a resource. The Marsh also hosts various educational walks, art shows and other events at the interpretive center.
ARCATA PLAZA SUMMER CONCERT SERIES
Sundays, 2-4 through 9/11/2022 – Arcata Main Street proudly presents a Summer Concert Series to bring music to our Arcata Plaza lawn weekly for ten weeks. Featuring all-local talent, this is a fun free afternoon event for the whole family to enjoy in #downtownarcata while we #shoparcata. Aug 7 – Sept 4 will also feature the Sunday Art Market on 8th Street! Get band line-up on our website.
Ongoing meditation sessions open to the public. Click the link for the schedule.
Black Humboldt began in April 2018 by visionary Dionna Ndlovu (née Fletcher) and co-founded by Mo Harper-Desir as a response to Humboldt County's social climate and injustices, the overwhelming whiteness (or buzzphrase "lack of diversity"), and safe black spaces. Mission: To enlighten, empower, and entertain our Black community in Humboldt County through events made FOR US and BY US. Check their website (in link) for the full run-down of events, gatherings and more.
This web link takes you to Cal Poly Humboldt's list of lectures happening on campus, open to the public.
This web link takes you to Cal Poly Humboldt's list of performances showcasing Ensembles, Recitals, Dance and more.
Through Arcata Recreation Division, many offerings include Volleyball, Table Tennis, Pickleball, Basketball, Badminton and Drumming. Check the link for full details.
Every first Monday of the month from 4-5P at North Town Coffee. Learn business skills, share your ideas, networking.
Don't miss the First Friday Market series at Herb and Market. This event is located at 427 H street in Arcata and takes place on the first Friday of each month from 4P – 7P. Herb and Market aims to empower and engage our community by bringing together local musicians, food trucks, artisans, and brands for this monthly event. It's a great time, and it's free! Must have a doctor's recommendation or be over the age of 21 to enter.
Friends of the Dunes is a 501(c)3 non-profit organization​ dedicated to conserving the natural diversity of coastal environments in northern California through community supported education and stewardship programs. The Friends of the Dunes have activities such as Wetland walks, Dune Restoration, Naturalist Trainings, as well as special events.
Games ongoing in Summer. Find full details on the Crab's baseball season in the link above.
The First Sunday of every month, 9A-4P – NEW LOCATION, Arcata Community Center. $2, under 13 free. 707-822-7091
The Humboldt Handweavers and Spinners Guild is a non profit social organization for anyone interested in textile arts.
The Humboldt Chapters of Health Care for All and Physicians for a National Health Program are returning to IN PERSON (with Zoom)meetings! Fourth Wednesdays 5-6:30 p.m. at The Sanctuary, 1301 J St., Arcata. The public is always welcome as we forge ahead to bring universal, affordable, single-payer health care to California and the nation. Next meet is April 26. Contact healthcareforallhumboldt @gmail.com
First and Second Friday of every month, 5-7P. Speak your native language. Teach someone a language. Learn a language. At Familia Coffee.
8-10:30P Join the new Latin social dance event with DJ B-Suave Every 3rd Friday at Redwood Raks, Arcata Suggested donation $5–$10 December dancing will be on the 9th. ONGOING through March 2023.
Join Friends of the Dunes for a guided walk at the Lanphere Dunes- a Unit of the Humboldt Bay National Wildlife Refuge. Meet at Pacific Union School in Arcata! First Saturday of every month form 10A-1P.
MANILA COMMUNITY RESOURCE CENTER
The Manila Community Resource Center offers a warm and inviting place for residents and local community members to come together for the purpose of promoting communication, personal growth, and positive social change. MCRC offers a wide range of services that are based on needs of the local residents. As an integral part of the community, the Manila Community Resource Center welcomes local residents to get involved and help shape the future of the resource center as we strive to help build healthy communities in a dynamic and changing environment.
7-9:30P Join Joel Sonenshein as he leads you in song every first Thursday of the month, singing your favorite folk, pop and rock songs of the Sixties and Seventies. Songbooks are provided, so all you need to bring is your voice. Participants are welcome to pass out copies of any tune they'd especially like to sing. There is a drop in fee of $3.00 charged by the City of Arcata. Joel can be reached at 707-407-6496 or by email in link.
Redwood Coast Woodturners meets monthly to exchange ideas, instruction and techniques for safe and successful woodturning. The club welcomes beginning and experienced turners. Meetings include a themed project demo, show and tell opportunities and plenty of informal Q&A. Sharing knowledge about tool handling, wood resources and finishing is a perfect way to learn or expand your enjoyment in the rewarding experience of woodturning. Contact: [email protected] Happening the Second Saturday of the month, 1-3P at Almquist Lumber.
Spoken word open mic, every Tuesday at Northtown Coffee in Arcata 6-9P. This group
Classes in Arcata
Happening monthly, on the 3rd Sunday, 1-3P. Explore emotional healing, self-worth, and reprogramming limiting beliefs using EFT (Emotional Freedom Technique) or "Tapping" and Art. We will draw, collage, and paint, expressing ourselves through art and then use tapping to reprogram our stress response, thoughts and feelings around what we need to address in our lives. $25.
Third and First Thursday of every month. 4-7P Create with others freely or work on a guided project. Bring your own supplies or use what's around to collage, paint, draw, make an art book, etc. 822-0898 Also, check out their website for info about ongoing classes/workshops which require pre-registration.
At Body High, we believe that every person possesses their own unique beauty and sexiness. Our talented team of teachers provide expert training to allow each and every person to access this inner beauty and let it shine. Our space is open to everyone of every age, shape, and gender who desire to have fun, get fit, and embody their sexiness.
CAL POLY HUMBOLDT EXTENDED EDUCATION COMMUNITY CLASSES
Offering a variety of classes, programs, degrees, certificates and interesting ongoing education to the community.
CAL POLY HUMBOLDT (HSU) LIBRARY SKILLSHOPS
Check in with the HSU Library Facebook Page or the Library's website to find the latest topics, ranging from study skills to life skills.
CPR & FIRST AID CERTIFICATIONS
Reasonably priced variety of classes to prepare you for medical or emergency situations and receive your certification. Hosted by the Arcata Volunteer Fire Dept. Various classes and availability. Follow link for classes happening now. [email protected] for scheduling and registration.
We have been a respected Healing Center in Humboldt County since 2021. Crystalline Collective was founded by Monique Riofrio, Chazelle Owens, and Amelia McLean. Using their extensive understanding of the mind/body connection, they offer alternative healing modalities that empower others to heal themselves and access previously untapped physical and mental strength.
5:30-6:45P, An open-level dance class exploring some of the many Latin dance styles inspired by the teachers Brazilian roots.
Redwood Raks Collective in Arcata, $15 drop-in price.
HERB AND MARKET FIRST FRIDAY MARKET SERIES
Don't miss the First Friday Market series at Herb and Market. This event is located at 427 H street in Arcata and takes place on the first Friday of each month from 4pm – 7pm. Herb and Market aims to empower and engage our community by bringing together local musicians, food trucks, artisans, and brands for this monthly event. It's a great time, and it's free! Must have a doctor's recommendation or be over the age of 21 to enter.
Tai Chi Movement Meditation, Qigong and Energy Healing, Plant Spirit Meditation and Qigong happening throughout the week. Check the website for more information.
Monthly Sound Healing: First Thursday, 6-7:30P- Acupuncture and Sound Healing at Arcata Healing Arts Center $30 Third Thursday, 6-7:30P- Sound Immersion at Sacred Geometrix Living Center $20 Call Jen Madrone for more information, 707-499-4441
With Julian Lang, at the United Indian Health Services, in Arcata. Happens weekly on Thursdays at 5:30-6:30P
The Humboldt Folk Dancers invite the public to a live music, International Folk Dance Party, every first Friday, from 8:00 to 10:30 p.m. at the Redwood Raks World Dance Studio, 824 L Street, in the Creamery District in Arcata. The event features easy dances and an evening of international music with Chubritza and the Balkan Music Meetup. All ages and dance levels are welcome. (707) 496-6734. humboldtfolkdancers.org.
MONTHLY COMMUNITY REST AND ECO-GRIEF CIRCLE
In this intimate, heart-centered monthly circle, we will gather in community to honor, open to, and move through our collective pain for the world in these times, understanding our grief as evidence of planetary interconnection and a radical pathway for transformation. Drawing on the Work that Reconnects and the wisdom of many other teachers for our times, each circle will interweave meditation, gentle breath work, restorative yoga, poetry/readings, and the opportunity to share and connect with one another, all within a safe, trauma-conscious container. This community offering invites us to embody rest and slowness, to ground and balance the nervous system, to nourish and open our hearts, and to create mutually held space to be vulnerable together. All bodies are welcome, no yoga experience is required. First Saturdays, ongoing 3-5P $15-30 sliding-scale donation 12 spots per circle, please register ahead of time – no drop-ins.
MONTHLY MIRRORING CLASS happens every second Thursday of the month at The Fit Coast. This basic workshop teaches you about mirroring, a communication practice that helps move emotional energy up the scale towards calm, depth, presence and healing. Michael Jason Sherman, author of THE ZEN OF SOLO TRAVEL: A JOURNEY FROM ANXIETY TO ENLIGHTENMENT, has been teaching mirroring to individuals, couples, groups, companies and conferences on both coasts for more than fifteen years. He is a certified Imago Dialogue coach, and has a Master's in Teaching. By weaving ideas that help us create self esteem within and cultivate quality energy with others, Michael provides an upbeat, educational experience that you can return to every month. It is a powerful, fun hour of learning. SLIDING SCALE Donation of $5-20 for the event. Class size is limited, please arrive early. Every 2nd Thursday of the month at 630P. THE FIT COAST is at 52 Sunny brae center, Arcata, CA 95521. Learn more about Michael at www.MichaelJasonSherman.com
MOVE TO DANCE – CLASSES FOR YOUTH-SENIORS
Dance moves my life in extraordinary ways! I'm deeply committed to bringing the joy of dance to the people I have the honor to teach, the audiences I perform for, and by sharing stories through my choreography. – Melissa Hinz, Founder. Move to Dance offers a youth series, adult dance classes, private coaching, choreography commissions and the just move dance series geared toward seniors.
Movewell is a movement studio in downtown Arcata dedicated to providing space to inspire you to love your body through movement. We offer a variety of ways to get your body moving including: Pilates, Barre, Dance, Yoga, Aerial Yoga group classes, private sessions, workshops, special events and online class subscriptions.
Founded in 2007, Om Shala lived in an upstairs space on 10th street in Arcata until the pandemic closed the doors. In 2020, the studio transitioned into a smaller and more sustainable space near the Arcata Marsh, and we are grateful to be able to gather again to practice. Yoga Classes are Sliding Scale $10-$20. Drop-ins are welcome! Types of Classes we Offer: Ashtanga Yoga, Vinyasa Yoga, Kundalini Yoga, Gentle and Hatha Yoga.
OLLI CLASSES AT CAL POLY HUMBOLDT
At the Osher Lifelong Learning Institute at Cal Poly Humboldt, everyone benefits from lifelong learning. Since 2005, OLLI at Humboldt has created opportunities for academic engagement, civic involvement, personal growth and fun. By offering a myriad of classes and experiences for a vibrant community of learners aged 50 and better, OLLI delivers learning for a lifetime.
Shooting range, offering skill building classes in conjunction with local groups, shops, etc.
REDWOOD RAKS WORLD DANCE STUDIO
Click the link to see the full schedule of how this local organization is "Continuing to Celebrate a World of Dance in Arcata's Creamery Building" Ongoing and drop-in classes available for adults and children.
Free Zumba styled cardio dance class, hosted by Mo Hd creates. Dance Hall, Hip Hop, Ballroom and Twerk. 2nd Sundays at Redwood Raks and Last Sundays at Body High Pole Studio – in Arcata. Check the link for latest classes. (707) 633-3137
SUNNY BRAE MUSIC SCHOOL
Piano, Guitar, Ukelele and Vocals offered in short & sweet classes for all ages!
Call teacher Katie at 707-601-2434, to schedule a lesson today.
Fridays 6-7P ONGOING through April 2023 – Women's Brazilian Jiu Jitsu classes with Kate Mahon. Come learn the art of BJJ and all of its benefits. Brazilian Jiu Jitsu is a predominantly ground-based martial art, using the principals of leverage, angles, pressure and timing, as well as knowledge of the human anatomy, in order to achieve a non-violent submission of one's opponent. Good for self defense and physical and mental health.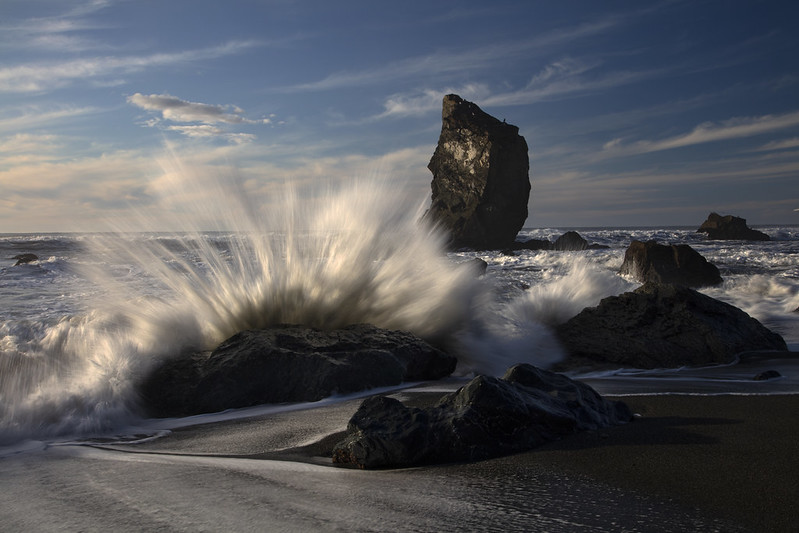 BLUE LAKE
Housed in the old Arcata and Mad River Depot, the museum collection and changing exhibitions reflect the history of Blue Lake. Photograph and document files are available for research. Open Sunday, Tuesday & Wednesday from 1-4pm., April through September. Winter hours are by appointment only.
Public Skate is Friday and Saturday from 6-9P. Check the link for special events and the full schedule.
Every Sunday from in the Heart of Blue Lake 8/21 – 9/25th 1P -5P Artisan Vendors, Farmers Market, Live Music, Food, Libations
DELL'ARTE SCHOOL OF PHYSICAL THEATER
Dell'Arte is the work of an extraordinary community of artists located amid the redwoods and rugged beauty of California's North Coast. Check the link for current offerings and shows.
The hatchery is located about one mile southeast of Blue Lake on the south side of the river. Mad River Hatchery is operated by the California Department of Fish & Game. It was built by the California Wildlife Conservation Board to enhance salmon and steelhead populations in the North Coast streams of California. The annual production of Mad River Hatchery is currently 250,000 steelhead yearlings, 64,000 catchable Rainbow trout and varying numbers of chinook smolts and yearlings and coho yearlings depending on the number of adults trapped the previous season. The salmon smolts are 3 to 4 inches long and the salmon and steelhead yearlings are 6 to 10 inches long when released. The salmon and steelhead are released back into the Mad River and catchable Rainbows are planted in the spring and fall, into several lakes in the surrounding lakes. Check Department of Fish and Game regulations for specifications on license requirements, daily fishing limit and designated fishing season.
SECOND SUNDAYS SONGWRITER'S SHARING CIRCLE
10:30A-12P – An in-person sharing space for songwriters to play original songs. Structured into six-minute blocks per person on a vetted sign-up format (no walk ups). A chance to play live with an audience who support the songwriting process. Details on Facebook page in link. This is an ongoing event at Abundance Upcycle Boutique Blue Lake. Free/Donation.
EUREKA
Featuring North Coast Dance, The Eureka Symphony and more.
6-9P First Saturdays in Old Town Eureka – Art, Music, Community
BACKCOUNTRY HORSEMAN OF CALIFORNIA – REDWOOD UNIT
Offering community and monthly rides throughout Humboldt County. Consider joining us to help support our work on trails and our commitment to education in the "Gentle Use" of stock animals and our public land resources. The Redwood Unit of the Backcountry Horsemen of California is based in Eureka. Many members live in outlying areas primarily in Humboldt and Del Norte Counties, but we have members from all over the U.S. Our Public Lands of Interest include The Lost Coast, Redwood National Park, Humboldt Redwoods State Park, The Marble Mountain Wilderness Area, Trinity Alps Wilderness Area, Yolla Bolly Wilderness, as well as several BLM management areas, and county park beaches.
5-7 P Every Wednesday. Come to play chess and meet others that enjoy playing. All levels welcome. At the Arcata Community Center.
Whether a tourist or a local, a stop in Old Town Eureka is not complete without a visit to the Clarke Historical Museum. Founded by Eureka High School teacher Cecile Clarke, the museum has been housed in the landmark Bank of Eureka building since 1960. The Clarke Museum proudly displays the rich history of Humboldt County, which includes vibrant Native American cultures, gold rush settlements, the lumber industry, prosperous ranching, farming and livelihoods wrung from the sea. Walking through period rooms and changing exhibits, visitors can glimpse Victorian elegance, remarkable craftsmanship, and everyday work, home, life and play from Humboldt County's past.
Bring your easy-to-transport, easy to clean up craft project and join other crafters at this weekly drop-in crafting circle. This is a great opportunity to meet other people and get inspired! Thursdays, 12:30-2P
EUREKA CRITICAL MASS WITH BIKE PARTY HUMBOLDT
We are a cluster of open-air vehicles, moving together through downtown and neighborhood streets with the sound of cheers and bells rather than motors. We are there to inspire local transportation alternatives. We're staying somewhat orderly — but making our presence known! Having fun!
EUREKA FRIDAY NIGHT ART MARKET
5:30-8:30 Every Friday in Old Town through September 30th!
Local makers, farmer's market, food vendors, music, local businesses open late and more!
Tennis classes and lessons with certified experienced Tennis Pros, Private and Group Lessons available, all levels welcomed and encouraged, weekly beginner and intermediate adult and junior classes, play tennis year-round, accepting new members.
Enjoy a night of Roller Skating at the Eureka Municipal Auditorium. Dates fluctuate so check the Facebook page in the link for the latest! 6:30-9P $5 for ages 17 and under, Adults $6.
Take a ride on Humboldt's historic rails with a scenic trip along the bay across the Eureka Slough or from Samoa to Manila on Timber Heritage Association's crew car rail speeder! Fun for the whole family! Halvorsen Park on alternating Saturdays from 10A-4P through Summer. $8 / $7 Senior (62+) / $8 Adults (18-62) / $4 Children (2-17) / Free Children (0-2)
FOOD FOR PEOPLE'S FREE PRODUCE MARKET – EUREKA
Seasonal offering of free produce.
FORT HUMBOLDT STATE HISTORIC PARK
Join interpreter William on an hour-long walking tour of the park. Meet at the flag pole next to the parking lot. Happening Saturdays 1P through 9/24/23. Check North Coast Redwoods Facebook page for updates. 707-445-6567
HENDERSON CENTER FARMER'S MARKET
Thursdays, 10A-1P Ongoing, and seasonal. Freshest local produce, meat, fish, cheese, eggs, bread, flowers and more. Plus music and hot food vendors.
HUMBOLDT STAMP COLLECTOR'S CLUB
New collectors and experts welcome. Learn about stamps, collecting and see local experts in stamps share their collections. Refreshments, social time, guest speaker, stamp collection sharing, and club stamp auction. Meetings happen the 4th Tuesday of each month. 6-8P.
The Humboldt Yacht Club has actively promoted recreational boating on Humboldt Bay and surrounding waters since 1938. We have a full calendar of events for dinghies, keelboats, offshore, lagoon and in-bay racing, as well as many social events during the year. Most of all, we provide sailors and other recreational boaters with a community of fellow enthusiasts. Our beautiful clubroom is located in the west-wing of the Wharfinger Building. Themed potluck dinners and general membership meetings are held at 6P on the 2nd Friday of each month except for Jan/Sept/Dec when we have other official events/ceremonies. Follow the link for more details.
Main Stage produces a three show season of musicals at the Arkley Center for the Performing Arts annually in addition to special events. Our artistic mission is centered producing reimagined classics and new works. Our Youth Division also programs a variety of youth education opportunities running throughout the year.
Happening the First Friday of the month at the Humboldt Bay Social Club with Nina Fazio-Dean @The_wise_one_8 from 5:30pm-8:30pm. The cost is $15 per reading.
MOOSE LODGE (FAMILY FRIENDLY FUN IN EUREKA)
ONGOING:
Tuesdays, BINGO at 6P
Tuesdays, Cribbage Club at 6:15P
Questions or want to learn how to play? Call Peggy or Rick Shea 707-444-3161
Wednesdays, Weekly. We gather for our weekly Mother's Village. Come join this wonderful group of moms for some warm tea, nourishing foods, and wonderful conversation. Our groups are a great place for support, community, friendships, and nourishment. We welcome all local mothers and offer childcare for the little ones. We meet from 10 – 11:30 am upstairs at the Ink People Office (627 3rd St. Eureka, CA). $15 dollars to attend. More details in comments in link. We'd love to see you there.
Do you seek meaningful experiences in nature? Are you interested in creating connection with others and the natural world around us? Introducing Nature Quest, a free wilderness immersion program for teens and adults, designed to break down barriers to nature access and meaningful experiences therein. Join in on exploring trails and sharing mindfulness practices, group conversation and other eco-therapeutic activities. Adults meet every Thursday 2-5pm, teens meet one Saturday per month. Transportation provided for Eureka residents. Space is limited. Please pre-register by calling 707-382-5338, or find out more at eurekaheroes.org.
NORTH COAST COOP BEER AND WINE TASTING
The Coop in Eureka offers beer and wine tasting events featuring a variety of local breweries, wineries and cider companies. These events can vary from being available weekly to monthly. Contact the Coop to see what tasting events are happening currently.
1/11-2/5/23 – Blues in the Night
3/1-3/26 – The Cherry Orchard
4/19-5/14 – Murder on the Links
6/7-7/2 – Eleanor
7/19-8/13 – Pippin
Tuesdays, 10A-1P through 10/31/22 Fresh local produce, eggs, bread, specialty sourdough donuts and more. Plus music and hot food vendors. Market match for CalFresh EBT customers. (707) 441-9999
Saturdays (1P) through 9/2 The City of Eureka Community Services Department is once again hosting a walking tour of Old Town! Please join us for a fascinating, 'behind the scenes' look at the history of this fascinating and historic area. Tours will take place each Saturday from June 10th through September 2nd starting at 12pm. To begin the tour meet at the Clarke Museum (240 E St). The tour is FREE and no prior registration is required. We hope to see you there! For more information please call 707-441-4080.
A summer block party with vintage, second hand, artisan vendors and more. (707) 601-9667. Third Sunday of every month, 10 a.m.-6 p.m. Continues through Oct. 16
An LGBTQ+ Professionals Networking Mixer held the last Wednesday of every month from 4-6:30P, providing an open and welcoming environment for all people of the LGBTQ+ community as well as friends, allies, and business professionals who value diversity and inclusivity. Enjoy a relaxed atmosphere with great food, drinks, and an opportunity to make new business connections and friends.
At the Adorni Center, Drop-in, indoor. Check the link for the full schedule.
Full court pickup basketball at the Adorni Center. Plus, open gym shoot around basketball daily. Visit website link for the full basketball schedule for September.
All ages and adult-only skating happening at various dates/times. Check the link to see the Facebook page. Happening at The Eureka Municipal Auditorium.
REAL ESTATE INDUSTRY NETWORKING MIXER
Join us for a monthly Real Estate Industry Networking mixer in beautiful Phatsy Kline's in Old Town Eureka! If you have expertise in the following areas OR are interested in home or commercial business ownership, this is the place to be! ~ Real Estate Agents ~ Mortgage Brokers ~ Title & Escrow Agents ~ Home Inspectors ~ Attorneys & CPA's ~ Landlords / Property Managers ~ Contractors ~ Prospective Buyers. This will be a monthly event occurring every 3RD WEDNESDAY OF THE MONTH!
Redwood Curtain's vision is to produce professional theatre of consistently extraordinary quality, creating a draw for the Arts Tourist to Humboldt County, and creating a home for theatre artists where they will be paid for their time and skills, and treated with respect.
10/5-10/9 – MadSummer
11/4-11/19 – The Lifespan of a Fact
We are located in Samoa, Ca – just over the bridge from Old Town and open Weds/Fri/Sun year-round, weather permitting. Riders of all ages, 1-100, come out and ride and race BMX as a healthy fun way to "get off of the couch" and stay active. Please follow our Facebook and/or Instagram page at Redwood Empire BMX for the most current updates.
Monthly meetings happening the first Tuesday of each month from 6-7P. Calling all combat veterans and all veterans eligible for membership in Veterans of Foreign Wars to meet comrades and learn about events in the renovated Memorial Building. (707) 443-5331
Late models will be racing in the second annual Rhododendron 100 while Legends, bombers, mini stocks and roadrunners will also be on the schedule. April 28&29, May 12&13, June 2,3,8&23, July 7,28&29, August 12&26, September 9,22&23.
The old Jefferson Elementary School has been transformed by community volunteers of Eureka's Westside Community Improvement Association (WCIA). The Jefferson Project has already completed a playground area with new equipment and has opened the building to many organizations for meetings and recreational activities. The excitement builds as our neighborhood shows its commitment to a clean safe neighborhood full of activities for all ages, from gardening and cooking to dance and drumming, improving oneself an learning new skills. Join us with your ideas, projects and energy!
Bring your easy-to-transport, easy to clean up craft project and join other crafters at this weekly drop-in crafting circle. This is a great opportunity to meet other people and get inspired! 12:30-2P
Preserving Humboldt County's timber history since 1977. Meeting, Fundraising and Supporting local Historically relevant events. The Roundhouse Rendezvous is an annual fundraising event in April of each year. Follow the link for more information.
Classes in Eureka
A Radical Rest-orative Yoga Studio & Cozy Community Healing Space. Restorative Classes | Rest & Grief Circles, Series & Workshops | Vibrational Healing, Private Sessions | Trauma-Conscious, Sliding Scale | All Bodies. Check the link to view their current events/classes/offerings.
Art Club is a place for people to create in community every first Wednesday from 6:30-8:30 pm. Each time, you can come for the conversation and bring your own project to work on -OR- you can partake in a special art project where you'll be provided with the materials and basic instruction.visit stainedghost.com to sign up/learn about future Art Clubs.
There's a new Blues Fusion Dance night in Eureka! Every Tuesday night, Baywater Blues Fusion hosts a half hour lesson followed by social dancing. Come learn to create a great partner dancing connection so you can dance together to any song and dance your heart out! Doors at 7P, lesson at 7:15P, social dance at 7:45P. $5-15 sliding scale donation (No one turned away due to lack of funds). At The Inn @ 2nd & C, Old Town.
EUREKA DRUM BRIGADE AT SYNAPSIS
Free drum classes and practice with Jesse Johnathon at Synapsis! We meet every Saturdays at 1P at 1675 Union Street, Eureka. Drums provided! Note: Time and day of meeting changes seasonally, check the link (FB page) for current meeting times.
FIELD GUIDE TO A CRISIS WORKSHOP SERIES
This series will lead people to experience the Field Guide to a Crisis methodology by responding to the skill from the participants in the project. The final workshop will result in the creation of a collective 'zine. Attend one or attend them all. Happening 1-3P on 5/13, 7/8, 7/15 & 7/22.
7-9P Ongoing, Thursdays through the Ink People Center For the Arts. With a live model. Bring your own art supplies. Call (707) 362-9392 to contact Clint.
FITNESS CLASSES AT THE ADORNI CENTER
Everything from yoga, to line dancing. Check the link for the schedule.
Discover a simpler and more efficient way and discover your hidden inner strength. Wed-Sat until 01/30, with various class times to choose from. Advanced registration required, Eureka. (18+) 707-362-4621
Maker's school, Creative Reuse Thrift Store, Volunteer Opportunities. In Old Town, offering classes and storefront.
We are the premier supplier of papercraft supplies, paper-related products and printing services in Northern California. Conveniently located in Downtown Eureka on 4th Street (U.S. Hwy 101), you're sure to be impressed with our large, 6,500 square feet of "paper bliss"! Don't let our name fool you. We are so much more than a scrapbook store! We offer printing, mailing and shipping services, office supplies, teaching materials, art & craft classes, and, of course, paper craft supplies! Follow the link to get the full list of classes happening on an ongoing basis at Scrapper's Edge.
10-11A EnerChi is comprised of easy-to-learn, modified tai chi forms aimed at improving well-being. Low-impact movements are practiced in a slow, flowing sequence to progress strength, balance and focus. Chair support is offered to facilitate standing stability and seated exercise options. Starts Sept. 23. Fridays through Dec. 31st Adorni Recreation Center 1011 Waterfront Drive Eureka
Spirit Medicines is a Folk Healing Center/Centro de Sanacion based in Curanderismo. It is ancestral medicine for healing the spirit. We offer ceremony, classes, and healings all based in Mexica y Maya Cosmology. Xochi runs the center with help of her Apprentice Sandra and her K'iche Mayan Gransdmothers/Maestras are visitor healers. Offering Classes, Workshops, Art and more.
SYNAPSIS DANCE & PERFORMANCE SCHOOL (EUREKA)
All classes take place at Synapsis Nova – 212 G Street, Suite 102, Eureka
Click HERE for the weekly/monthly class schedule.
Enter through the double doors and go down the hall and to the right!
Please contact them with any questions or to schedule your event or private studio time: Leslie Castellano 707-616-3104
We Help create stronger bodies through the low impact Pilates Method, starting at your core. We will keep you motivated and challenged while giving you better posture, balance, increased strength and flexibility. We promise not to make it boring along the way.
Fitness-focused with yoga undertones, WARRIOR Rhythm increases strength, flexibility and balance through movement and musical motivation. At the Adorni Center, Wednesdays, 12:15-1 through 12/31/22
Held Tuesdays and Thursdays 5:30-6:30P at the Historic Eagle House in their bright and beautiful yoga room that overlooks Humboldt Bay.
This class offers a slower style Zumba experience. Latin rhythms and easy-to-follow moves to create a one-of-a kind fitness program. Routines feature interval training sessions with fast and slow rhythms to tone and sculpt your body while burning fat. Tuesdays and Thursdays 9-10A at the Adorni Center.
FERNDALE
Our club meets at 6:30 PM on the fourth Tuesday of each month August through May at the Ferndale Senior Center, 7205 Baltimore and Annapolis Boulevard in Ferndale. A business meeting follows each scheduled program except for the month of May when we install our new officers at a dinner meeting. Please take time to browse our website. We hope that you will enjoy it!
Ferndale Repertory Theatre, affectionately FRT, is the oldest (and largest) of the North Coast's resident community theatres. The company, which began as Ferndale Little Theatre in 1972, is housed at the Hart Theatre building, built in 1920 in the Victorian Village of Ferndale. Through the leadership of Artistic Producing Director Leira V. Satlof, a dedicated Board of Directors, and a county-wide cadre of multi-talented volunteers, FRT is a vibrant part of Humboldt County's performing arts scene, producing multiple main stage productions throughout the year, as well as a number of special events.
FERNDALE VETERAN'S COMMUNITY BREAKFAST
Starts 3/26/23. Happens every 4th Sunday of the month, 8-11:30A. Continues through 10/22/23 Menu includes pancakes, biscuits and gravy, ham, sausage, eggs to order, coffee, juice and mimosas. Price: $10, $5 children. At Ferndale Veteran's Building.
Classes in Ferndale
MUSIC AND ART LESSONS AT THE OLD STEEPLE
Located in the Victorian Village of Ferndale, California, The Old Steeple resides in the 115+ year-old former Methodist church alongside Ferndale Music Company. This gorgeous example of turn-of-the-century Victorian architecture sits next to the town cemetery at 246 Berding Street. The facility features gorgeous stained glass windows, ADA accessibility, 225 seats and professional sound. Contact Ferndale Music Company at 707-786-7030
FORTUNA
Stroll Downtown Fortuna on the First Friday of May, June, July, August and September from 6 – 9 pm. Enjoy Local Artists and Musicians along with evening specials, food, and refreshments. All of this, and more, brought to you by The Downtown Merchants
FOOD FOR PEOPLE'S FREE PRODUCE MARKET – FORTUNA
9/22, 10/12 – 11:30-12:30 Drive-thru & walk-up. Walk-ups enter from David Way. For more information, go to www.foodforpeople.org or call (707) 445-3166. 2331 Rohnerville Road, Fortuna
Grab your friends and get FUNKY in Fortuna the Last Saturday of every month! This is and 18+ event, and the cover fee of $5.50 includes your skate rental. Meet at Rohner Park anytime between 6:30-9:30P.
Tuesdays, 3-6P through 10/25 at 10th and Main Street
Fortuna Garden Club was established over 70 years ago and is a member of Humboldt Garden Club and California Garden Club.
Open every weekend 11A-dark. Rentals and paint available on site, open to parties and groups with pre-registration. Follow the link or call (707) 498-3835 for information.
Redwood Genealogy maintains a web site for genealogy researchers of all ages and skill levels. They also meet on the second Wednesday of each month at Locha's Restaurant. If you have anything you would like to share with fellow genealogists regarding your family, local history, or local events, please contact us at [email protected].
LOLETA
HUMBOLDT BAY NATIONAL WILDLIFE REFUGE
The coastal habitats conserved at Humboldt Bay National Wildlife Refuge are some of the most beautiful and biologically rich places in the world. Besides being open and available for walks through the refuge, special events include: Friday Night At The Refuge: Where the refuge stays open later (8P), FREE Guided walks the First Wednesday of each month from 9A-11A. Art in Nature Events (next one is 5/21), Volunteer Workdays AND the refuge hosts the Redwood Region Audubon Society for interpretive bird walks. Look for sunrise fly-off events, and other seasonal happenings ongoing at the Refuge.
MCKINLEYVILLE
MONTHLY FLEA MARKET
First Saturday of every month, 8A-4P
Local arts, products and goods at Grace Good Shepherd Church, 1450 Hiller Rd in Mckinleyville. Check their website's calendar for other classes and offerings.
At the Mckinleyville Branch of the HUMBOLDT COUNTY Library. 12-4:45P Drop-in any Friday afternoon and create your own Book Art. We have a variety of templates available to use. Make a heart, or a flower, or your initials! We have many options to choose from.
The Fieldbrook Winery is open every Sunday, 12N-5P, featuring wine tastings, beer on tap, and appetizers/salads from the winery kitchen garden. Drop-ins welcome, but online reservations are required for wood-fired pizza.
McKinleyville Arts Night is a monthly celebration of arts, food & fun in McKinleyville. McKinleyville Arts Night is the third Friday of each month and is open for all businesses to display the work of our local artists. Want more information? Email us at [email protected] You can also find information about us on Facebook, under the group name McKinleyville Arts Night. Happening again 6/16, 7/21, 8/18, 2023.
MCKINLEYVILLE COMMUNITY CHOIR REHEARSAL
The McKinleyville Community Choir is a non-profit organization that gives free seasonal concerts to the public, directed by Jon Reisdorf. The choir originated in the early 2000's in McKinleyville. However, members hail from Trinidad to Eureka and beyond. If you like to sing, please join us. Reading music or any prior experience is not necessary. You just need to carry a tune to join our "music family." Sheet music and CD's are available for practice. Besides singing, we welcome members who play a variety of instruments. Accompany the singers with a guitar, sax, violin, drums or any other instrument. Also, try your hand at being a soloist. The choir could use volunteers willing to help with photography, graphics or writing skills. Rehearsals are every Thursday evening from 6:30 to 8:30 at the Lutheran Church of Arcata at 151 E. 16 th Street, close to the college campus. To join or volunteer contact Clare at: [email protected] or call 831-419-3247.
Thursdays, 3P through 10/27 – Farm fresh produce, music and hot food vendors. Trained, ADA certified, service animals only. Market match for CalFresh EBT customers. (707) 441-9999
10-11:30A, Join in for a nourishing meal and a strong village of local mothers. $15 includes breakfast. Every Thursday at 1639 Central Ave, Suite B, Mckinleyville.
RSVP 707-633-3143
SPIRALS OF LIFE WELLNESS INSTITUTE
Massage Therapy, Community Events and Classes.
SUNDAY SPRINGLES DISC GOLF LEAGUE
Flex-start PDGA sanctioned disc golf league. $10.00 buy-in. 6 week series (3/26-4/30/23) every Sunday 12-3:30pm. Play in any or all of the weeks. All PDGA divisions available. You do not need to be a PDGA member to play. Make your own groups. No group? show up at Hole 1 and we will do our best to find you a group (no guarantees) Must make a tee time prior to showing up. Call the Pro Shop and book your tee time for each league week 707-839-2342
Classes in McKinleyville
Cultivate peace through breath, movement, and meditation. Move through an invigorating sequence to raise energy with your community. $5-$15 suggested donation! Every Friday, 6-7:15P at Abbey of the Redwoods in McKinleyville.
Traditional southern style Chinese Martial Art. Beginers welcome. Ages 16 and up. Tuesdays and Thursdays, 5:30-6:30
The library hosts classes intermittently, crafts, story time, etc.
Join in-person at Abbey of the Redwoods for a rejuvenating, mellow flow. Based on vinyasa, this practice will guide you to connect and gently move your body, before settling into a restorative, heart-opening finish. $5-$15 suggested donation! Tuesdays, 6-7:15P. 1450 Hiller Road, McKinleyville. 262-666-1894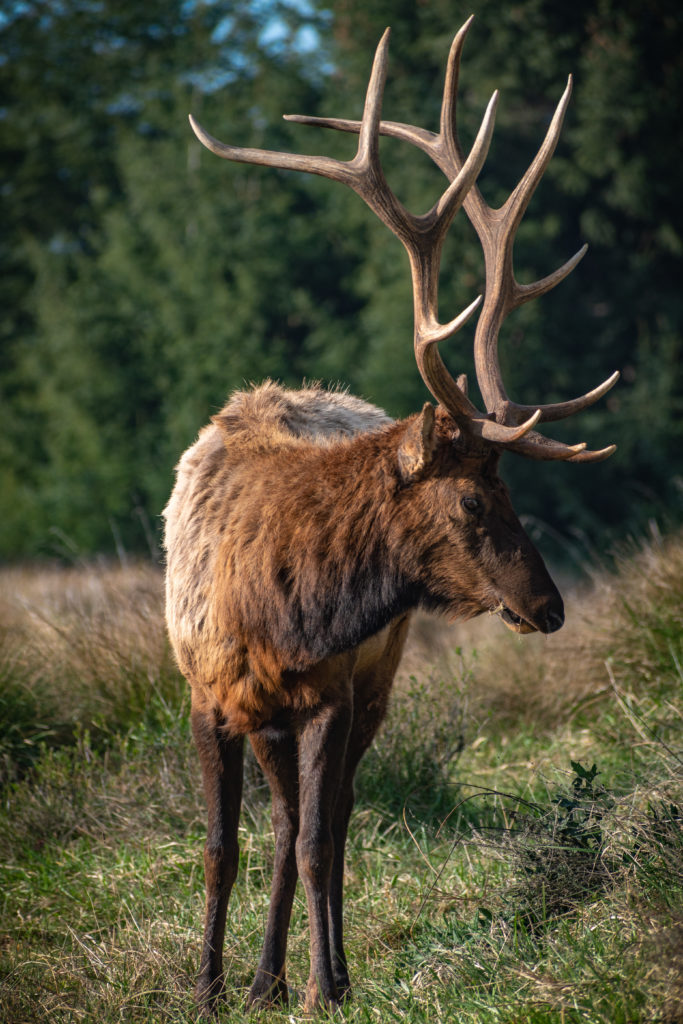 SOUTHERN HUMBOLDT
11A-3P The Garberville Farmers' Market offers the freshest fruits and vegetables, meat, fish, eggs, bread, flowers, crafts and more! Enjoy music and hot food vendors at this fun, family friendly event. No pets are allowed, but trained, ADA certified, service animals are welcome. CalFresh EBT customers are able to receive a market match at every farmers' market. Visit the market info booth for more information. May – mid November.
GUIDED WALK AT FOUNDERS GROVE (AVENUE OF THE GIANTS)
11A-12N, Every Saturday! – Meet Nature Guide Griff at Founders Grove in Humboldt Redwoods State Park. The trail is less than a half-mile long and is ADA accessible. There will be frequent stops to discuss the awesomeness that is the redwoods, the history of the land, and the wildlife who call it home. 17119 Avenue of Giants in Weott. 707-946-2409
PANCAKE BREAKFAST AT THE MATTOLE GRANGE
8-11A All the pancakes you can eat made from scratch using Mattole grown organic Hindley wheat, fresh organic eggs cooked any way you like them, choice of bacon or sausage, ground and spiced by Kurt at Ferndale Meat Company, coffee or milk, organic orange juice. Happening the 3rd Sunday of the month through November 19th.
Mondays, 2-6P through October 31st. Fresh produce, herbs and teas, eggs, plants and more. Market match for CalFresh EBT customers.
OUR VISION: "To create a dynamic Theatrical venue where we foster and support opportunities in the performing arts that inspire, educate and empower our community" As a non-profit organization managed by a volunteer board of directors and community advisors, we welcome energy and ideas that will inspire cultural creativity.
Tuesdays, 11-3 through 10/25/22 at Mario's Marina Bar
3-4:30 P – Ongoing at Gyppo Ale Mill Sundays
2-4P Join us for Tea & Tarot in the Heart Full Hive's Garden Gallery each Sunday afternoon – weather permitting. Bring a cup for tea and something to share (wisdom, talent, an open heart , food, ….).Come down and let your intuition select the cards your spirit is yearning to hear from, then read what the cards mean and reflect on their meaning while sipping tea and meeting new people and connecting with friends.
TRAILHEAD HOSTS AT BLACK SAND BEACH
8A-5P Trailhead Hosts welcome and engage the public on busy summer weekends, available to answer questions, provide maps, talk beach safety, and share information about the King Range/Lost Coast
Classes in So Hum
Mateel Aikido program provides low cost training for children and adults in the Japanese martial art of Aikido. Led by Sensei Russell Wisby, 707-986-7054
TRINIDAD
Welcome to Kayak Trinidad! Humboldt County's premiere paddlesports instruction & guiding center based in the beautiful seaside village of Trinidad, California. Nestled at the gateway to the California Coastal National Monument along the rugged redwood coast, Trinidad offers up some of the most spectacular coastal paddling in the world . Whether you're new to ocean paddling or a salty veteran, Kayak Trinidad offers a variety of options for all levels of paddler. From kayak & paddleboard rentals at Big Lagoon to beginner friendly lessons and whale & wildlife tours of Trinidad Bay to advanced instruction & coastal exploration, we can help you achieve your goals. With over fifteen years of experience coaching and guiding under our belt, you can rest assured your safety and enjoyment is our primary objective. Check out our list of classes, tours, and rentals and come and see for yourself what makes paddling Trinidad so special.
Open to the public, M-F 9A-4:30P, they are a fully-equipped marine lab situated in close proximity to rocky coastlines, quiet bays and lagoons, salt marshes, sandy beaches, and estuarine sloughs. The climate is maritime with cool wet winters and warmer dry summers with regular coastal fog. The lab offers self-guided tours, tide pooling nearby and Marine Science Summer Camp. The Telonicher Marine Lab is a part of the College of Natural Resources & Sciences at Cal Poly Humboldt.
The Trinidad Art Gallery is a lovely shop featuring local artists, which also hosts art show events and Art nights. Check their website for more information about featured artists and when their shows and receptions are.
​Trinidad Art Nights for 2022 are on the last Saturday of the month from April to September. The entire town of Trinidad hosts art events with live music, so come join the fun! At these events we celebrate the month's featured artists along with music and snacks.
11A-3P – Next to Murphy's Market (Exit 728 off CA-101) Featuring wonderful works of art and crafts from local artisans, live music by a variety of Humboldt's finest musicians and delicious barbecue. Ongoing through 9/17/23
11A-3P, Make the Trinidad Flea-Art your destination the first Saturday of every month to support local vendors and crafters presenting their wares in beautiful Trinidad. (707) 834-8720
WILLOW CREEK
11A-12N Starting December 4th – Every Sunday 11-noon at Trinity Herbals and Wellness Center! In those darkest days of the year it feels so good to get some movement! This is a sober family friendly all ages space. $10 suggested donation- no one will be turned away for lack of funds.
6-9P – Game nights, ongoing 9/2, 10/14, 11/11, 12/9
WILLOW CREEK FARMERS MARKET
4-7P every Thursday Fresh fruits and vegetables, fish, artisans and more. Music and hot food vendors. No pets are allowed, but trained, ADA certified, service animals are welcome. Through 8/31/23
GREATER HUMBOLDT COUNTY/ONLINE
350 Humboldt, a local grassroots climate action group, has general meetings on zoom. Meet local climate activists, find out what we are doing and get involved. Our mission is to keep fossil fuels in the ground and transition to a socially just low-carbon economy. Our campaigns range from local to global. Check us out. We would love to meet you.
This is the second Adventure Club in Humboldt County, to accommodate growing numbers and an increased interest for a club that includes MEN and WOMEN. There is no age limit, but participants must be willing to try a variety of activities. Physical limitations for activities will be posted before each event. Participants may join the group and attend whichever activities fit them financially or in their schedule. There are no attendance requirements.  Please invite any friends you think are interested. They can be added in the box under the About section. Feel free to let your amazing friends know about our group! There are some really cool things happening over the new year indoors and outdoor adventures. Outdoor true adventures are always good.  Want to know what it is? Well that's also part of the adventure, not knowing except for many intriguing hints (and activities level) posted before the event to keep you guessing. You find out the day of the event where and what.
Black Humboldt is interested in networking, building relationships and community with the Black population residing and visiting Humboldt  County, CA. A DreamMaker project of The Ink People. As the 2% Black population is growing through employment, education and even vacation; our goal is to represent and support one another by focusing on positive stories from the community, investing in Black business, Arts and Culture and building community awareness of  issues affecting the Black & Brown communities of Humboldt County.
HIKE AND BIKE DAY AT PRARIE CREEK
First Saturday of every month, sunrise to sundown! Redwood National and State Parks – Prairie Creek Redwoods in Orick
HUMBOLDT BAY MYCOLOGICAL SOCIETY
The Humboldt Bay Mycological Society is an organization of community members and professionals united by an interest in the fungi of northwestern California. We are a non-profit organization formed in 1978 with a current membership of about 70 people and welcome all who share an interest in fungi. Our principle aims are to add to the knowledge of members and the public at large. We seek to accomplish these goals by means of monthly informative meetings to which the public is invited, field trips, workshops and an annual Mushroom Fair. A newsletter which gives news, announcements, photographs and articles about fungi is produced monthly from September through May. Our members have many interests including identification of fungi, ecology, photography, cooking, dying textiles, and cultivation. Monthly meetings with special lectures/presentations and seasonal field trips.
Helping Preserve a Way of Life. The specific and primary purpose for which this organization was formed is to enable and assist the women of Humboldt County who are interested in the cattle industry, to coordinate, on a countywide basis, their efforts to promote the welfare of the cattle industry and of those engaged therein… Established in 1955. On Facebook: https://www.facebook.com/HumboldtCountyCattlewomen/about
HUMBOLDT COUNTY HISTORICAL SOCIETY
Our purpose is to further an understanding and appreciation of all peoples, places, events, and activities of Humboldt County and related areas. Toward this end, we focus on acquiring, preserving, interpreting, creating, and sharing historical information, and by educating and assisting others to do the same. To further these goals, the Humboldt County Historical Society publishes an outstanding quarterly magazine, the Humboldt Historian; maintains a thorough reference library; prints historical books; records and transcribes oral histories of knowledgeable residents; archives valuable collections, and makes the information in those collections available to researchers.
HUMBOLDT DEL NORTE CATTLEMEN'S ASSOCIATION
Meets regularly throughout the region.
We are Humboldt Folklife. We strive to support and celebrate local music and dance through festivals, dances, and workshops. Check their website for more info. They also have a great resource list of local arts organizations.
Happening the 4th Saturday of every month: $10, free for kids under 5. Eggs, sausage (link or patties), pancakes, biscuits and gravy, coffee, tea, cocoa, juice, family, friends and community. Dine in or take out. At the Humboldt Grange, 5845 Humboldt Hill Road.
Monthly Meetings: First Thursday of each month from 7:00 PM – 8:30 PM. Hoppy Hour: Third Tuesday of each month from 6:30 PM – 7:30 PM. Location(s): see Humboldt Homebrewers Facebook Group for the next meeting location(s). Email us to be added to the mailing list for club info and meeting times/locations.
The Humboldt Orchid Society is a 501(c)(3)non-profit educational organization in the greater Eureka/Arcata area of Humboldt County, California. The Humboldt Orchid Society is affiliated with the American Orchid Society (AOS). Our meetings are open to the public. If you would like to learn more about orchids and how easy they can be to grow we encourage you to attend a meeting. If you are having a problem with an orchid you are welcome to bring it to a meeting for advice. Our goal is to help educate people about the growing, flowering, and conservation of native species and hybrid orchids. We hope to see you at our next meeting!
HUMBOLDT PLANTS – PLANT EXCHANGES AND GIVEAWAYS
This group is for local people looking to give away/trade houseplants, starters, cuttings, or whatever you have to share!
This Humboldt community group is made up of pugs, pug mixes, pug parents, and even pugless people who meet in various dog-friendly Humboldt locations. Pugs get their exercise & everyone can make some great friends!!!
The Humboldt Rose Society was created due to the efforts of dedicated rose growers – initially led by Rose Kellogg. Rose spread the love of roses with a missionary zeal . Her rose garden was an inspiration to new members, and she loved to share her roses with everyone. Rose passed away in September 2001 at the age of 92. The Humboldt Rose Society holds a number of events every year. We meet on the second Thursday of each month (except January, February and June) at 7:00 pm at the Christ Episcopal Church, 625 15th St, Eureka – but check the Schedule page to make sure we will be there. HRS also holds multiple local events for members and the rose loving public.
Humbugs VWs is a place where all VW enthusiasts can share their interest in VWs. The Humbugs VW Car Club started in July 2004 and has a shared interest in getting VW folks together in any way they can. This group provides an avenue for all VW folks to share their enthusiasm.
The annual Mad River Steelhead Derby that starts on 1/1/23 at 6A and will run through 2/28/23 at 6P. Three biggest fish in the adult division will win $500 first place, $300 second place, $150 third place. Three winners in the youth division, 16 years and under will win $100, $75, $50 gift certificates. Plus, three best steelhead fishing videos will win prizes from our sponsors and weekly raffle drawings for registered Derby anglers. Follow the Derby on social media!
We are a nonprofit that promotes disc golf, both recreational and competitive.
This Facebook group of Humboldt County poets (and lovers of poetry) is about living on the edge of the continent, on the edge because of the crazy pandemic we're living in, and because words give us a way to explore both the shadows and the light. Hosted by Eureka Poet Laureate David Holper.
Redwood Pride is a small , rural non-profit organization dedicated to putting on an annual Pride event in Humboldt County. The Mission of Redwood Pride is to organize events and activities throughout the year that foster a sense of community, safety, and a culture of understanding among the LGBTQIA+ and allied members of Humboldt and surrounding counties.
REDWOOD REGION AUDUBON
Offering a variety of meetings, talks, twice-weekly hikes/walks and docent-led activities throughout the area. Check out their website and link at http://www.rras.org/calendar.aspx
11A-3P – Ongoing event happening all Fall! Bring your apples, containers and some friends. First come first serve. Donations accepted for use of our gear and labor.
Classes in Greater Humboldt
Dandelion Herbal Center offers classes and field trips for herb students ranging from the beginner interested primarily in basic herbal crafting techniques to advanced students seeking to enhance their careers in complementary medicine. We welcome students to our beautiful classroom and teaching gardens in Kneeland, CA in northern Humboldt County as well as for adventures across the region.
The multiple branches of the Humboldt County Library offers a wide variety of events and activities, from story times for children, Origami Club, Crafting Circle and more. Check their website for a full list of the ongoing and special events happening.
Learn to play in a relaxed group setting. For class times and locations contact: Deanna Sanders – [email protected]
Glenda Hesseltine, M.A., Instructor in the "art of effortless effort", has practiced and taught Tai Chi Chuan & QiGong for the past 18 years. Using gentle movement, guided meditation, and breathwork, she has worked with clients of all ages, with a variety of health conditions and challenges. Her current passion is working with kids, and Life Coaching, with adults, to help them reach their full potential.