AT HOME IN HUMBOLDT
WEEKLY EVENTS NEWSLETTER

"April showers bring May flowers" is a timeless phrase that most of us have been hearing since we were children. This is the time of year where all of the remaining atmospheric snow turns to rain as the temperatures climb, and a windfall of (much needed) moisture will spark wild blooms and the beginning of our beloved gardening season.

So cover up your beloved succulents and pack an umbrella when you rally for your Easter adventures – because Humboldt County might still be pretty wet for the rest of this week!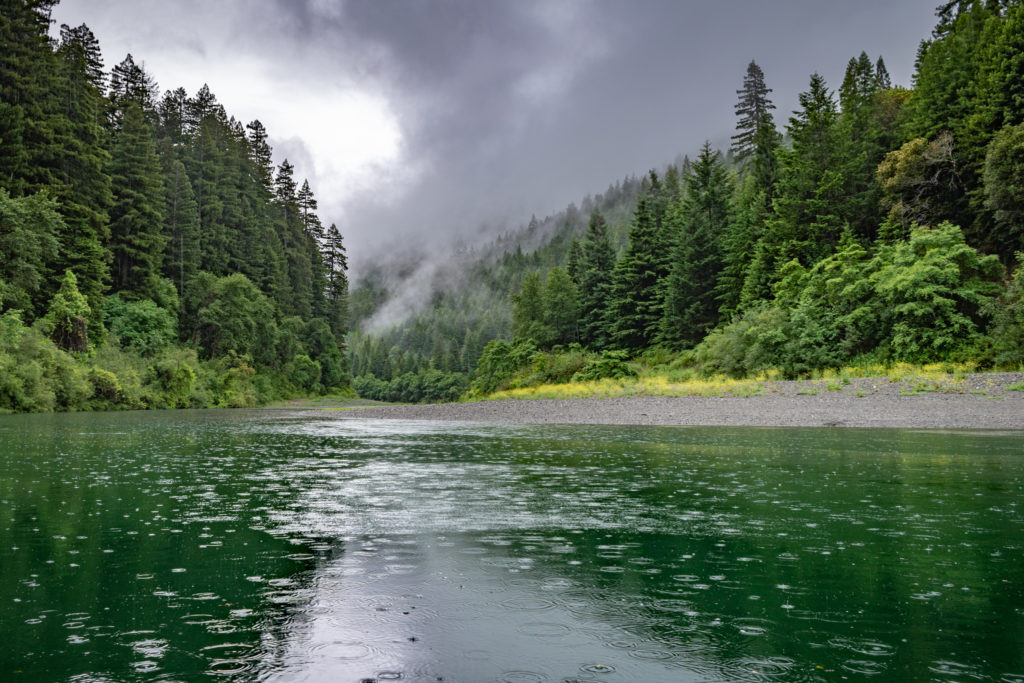 SPECIAL EVENTS THIS WEEKEND…
FRIDAY APRIL 15TH
GODWIT DAYS – SPRING MIGRATION BIRDING FESTIVAL
6:30A, Come celebrate the Marbled Godwit and explore the lush Redwood Coast. Observe many bird species and other wildlife through our selection of field trips, lectures, and workshops led by experienced local guides during this annual week-long festival. $10 basic registration cost; fee trips range from $20-$40, depending on length. Over thirty sessions to attend! Complete schedule here.

EASTER EGG HUNT IN PERIGOT PARK
11A-2P, Head to the Sunny Side (Blue Lake)for an egg-citing hunt that is free for the family!

SPRING PREVIEW SWING DANCE NIGHT
4-7P, A fun evening of swing dance (no dancing experience required) for all. Part of Spring preview for Cal-Poly Humboldt! Looking for more information? (707) 822-4500 or Email at [email protected]
SATURDAY APRIL 16TH
HOMETOWN PHOTO DAYS W/ THE EASTER BUNNY & FRIENDS
9A-3P, The Easter Bunny is hopping into the Hometown Store with live bunnies for the cutest photos of the season with your kiddos. Proceeds from all holiday photo shoots will be donated to help care for and light Ferndale's Living Christmas tree. The first shoot is with the Easter bunny. We will have LIVE bunnies available for props for just extra cuteness. Prizes and gifts for kiddos and parents. Hidden eggs and a giant business-sponsored Easter basket to win! Pets can get their photos with the bunny too. (707) 498-8370

MCKINLEYVILLE COMMUNITY EASTER EGG HUNT
10A-12N, Two Feathers-NAFS, will be having a community-wide Easter Egg Hunt event, rumor has it that the Easter Bunny may even be joining in on the fun!
Free community event with a chance to support local vendors and crafts-folk.
(Still accepting local Native-Based makers to share their wares at this event, please reach out to Rachel and we can talk more about it!) 1560 Betty Court, Mckinleyville

RESCUE & RECOVERY CLASS
10A-12N, This is the annual class to get ready for rockfish season. This is a free class to explore gear and on shore instruction. After class there will be a kayak launch to practice self and assisted rescues. You need your kayak, proper gear for our waters and a PFD.
BACKYARD BAZAAR
11A-4P, Shop from local makers (Fringe + Clay, Wild + Wise, Pen+Pine, Off Season Studios, Art By Mir + Same Reason Ceramics).
Enjoy refreshing beverages with friends and check out the grand opening of the Alley Gallery, a series of public art installations. Enter the raffle with chances to win awesome prize. 1335 Williams St. Eureka

PERILOUS PLUNGE
12N, Rally your team and take the plunge for the widespread and wacky annual event. "The things we do for kids!" – Individuals and teams can sign up at www.discovery-museum.org to start fundraising today!

COMMUNITY EASTER EGG HUNT
2-4P, Come to Larson Park in Eureka for a MEGA community Easter Egg hunt! 1,000+ candy filled eggs will be hidden around the park for a frenzy of family fun. This free family event at Larson Park will also include a cotton-candy machine, bounce-house, fresh popcorn, and face-painting. Larson Park's large gazebo provides ample space for a rain or shine event.

FAMILY NATURE CRAFTS
10A-1P, Join Friends of the Arcata Marsh for free drop-in family nature craft activities. All children must be accompanied by a responsible adult. (707) 826-2359
SUNDAY APRIL 17TH & BEYOND…
OLD TOWN VINTAGE MARKET
10A-6P, Come on down to enjoy a plethora of vendor booths including vintage, second hand, artisan made goods, and more at the grand debut of this new monthly series.
211 G Street in Eureka outside Redwood Retro in Opera Alley Parking Lot.
(Still accepting vendors- RAIN cancels the event.)

420 & CHILL ART MARKET
12N-4:20P (4/20) Come down the the Arcata Plaza for an art market with vendors, live painters, music, and community.

HUMBOLDT HOOTENANY
2-7P (4/20) Celebrate the Humboldt way by grabbing your friends and making your way down to The Redwood Riverwalk / A Boutique Motel for an afternoon of fun and culture! There's all sorts of shenanigans in store for this hootenanny – including giveways and meet & greets with the artists.

LIVE MUSIC/ETC
It took a pandemic to make Humboldt nightlife come to a standstill, and we're happy to report that all the best local venues for live music, comedy and other special events at bars, breweries and clubs are back and happening.
Find the full list here – updated weekly!
JUST FOR KIDS
Humboldt is a great place to raise kids, and the variety and access to special events, classes and activities is just one reason why. If hiking and visiting the beach aren't enough to keep your little ones busy this week, check out the complete list of activities.
Fun stuff for kids to do found here – updated weekly!
ONGOING EVENTS
Classes, Workshops, Farmer's Markets, Craft Markets, Flea Markets and more! Our lively community events are part of what makes Humboldt so special. There's a wide variety of happenings that are recurring weekly in our area. There's always something to do.
You can definitely stay busy by checking the link here – updated weekly!
VOLUNTEER/DONATE
Our Community Organizations keep the heart of Humboldt alive and beating. The local groups actively working to keep our area thriving support our kids, our elders and our environment.
To see a list of opportunities, click here – updated weekly.
This newsletter is a free weekly offering to our Humboldt Community! We hope you love it! If you'd like to ad an event, or if you have pictures to share, or general feedback to offer, we're all ears – our email is [email protected] and we want to know what you think!
If you'd like to receive this newsletter in your inbox on Thursday mornings as a reminder to have an awesome weekend, please sign up here – and know that we don't do the spam thing… you'll only ever get events newsletters from us – that's it.
Stay Green, Humboldt!